Product Information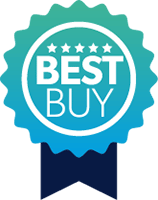 Best Buy
By collaborating with some of the world's greatest brands, we've created specialist Best Buy collections across our most popular product ranges. We will keep them updated, to bring you the best choice, the best price and the best products. And that's a promise.
What stands out
Hidden from sight, this hood fits into any kitchen
350m³/hr extraction rate is ideal for medium kitchens
Three speed settings efficiently clear the air
Built-in LED lights illuminate your cooking space
Extract or recirculate the air – ideal for any kitchen
Washable grease filters keep the hood running smoothly
The details
Designed to be invisible - Sitting flush to the kitchen unit over the hob, this discreet hood draws away kitchen odours while remaining invisible at all times.
Clean air. Faster - This Cooker hood clears the kitchen from cooking fumes quickly. That is beacuse the advanced cooker hood has an effecient and powerful motor.
Benefit from long-lasting lighting - Gain the benefits of LED lighting. Clear and bright, it makes ideal task lighting over a hob and, additionally, it's long-lasting and energy-efficient too.
More Benefits :
All hood functions can be controlled at a touch.
Electronic variable 3 speed slider control
For in a canopy hood cupboard
2 washable metal grease filter
The charcoal filter from AEG clears kitchen odours efficiently and effectively
Recirculation or ducted extraction options