Product Information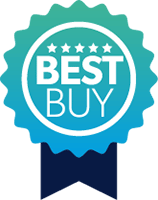 Best Buy
By collaborating with some of the world's greatest brands, we've created specialist Best Buy collections across our most popular product ranges. We will keep them updated, to bring you the best choice, the best price and the best products. And that's a promise.
What stands out
Extract or recirculate the air – perfect for anywhere in the kitchen
Three fan speeds help you adapt to each meal individually
Durable stainless steel finish looks really modern and stylish, suiting almost any kitchen design
Its unbranded finish makes integration seamless, easily matching your other appliances
Two LED lights help you to see exactly what you're cooking – no more burning dinner
The details
A powerful cooker hood that looks stunning in your kitchen, what more could you ask for? This chimney cooker hood from electriQ offers power and performance to help you clear the air in your kitchen as you cook. It is adaptable to suit almost any kitchen layout too, with the option to extract or recirculate the air. Extraction vents the air outside, completely removing odour, grease and steam while recirculation draws the air through a series of filters before releasing it back into the room.
Choose one of three fan speeds to suit the dish you are cooking for the best results. If you are boiling water, the lowest speed will be perfect whereas if you're cooking something greasy or with a strong smell, you'll need to choose a higher speed to clear the air properly.
Sleek and modern in appearance, this hood suits classic and modern kitchen styles alike. It's finished with durable stainless steel which offers a minimalistic appearance. It's unbranded too, so you can maintain that contemporary look in your kitchen. Two LED lights sit at the back, giving you a clear view of how your dish is coming along.
Essential info
Finish: Stainless steel
Fan speeds: 3
Lighting: 2 x LED lights
Extraction rate: 307m³/hr
Air outlet: Extendable 150mm with 120/150mm adapter
Maximum operating noise: 64dB
Energy rating: C
Dimensions: H 570-900 x W 595 x D 480mm
What's in the box?
1 x Chimney hood
2 x Aluminium dishwasher safe grease filters
2 x LED lights
More info
Unbranded chimney cooker hood
Modern stainless steel finish
Three fan speeds
Recirculate or extract the air
Two LED lights built in
Height adjustable chimney
Aluminium grease filters included
Optional carbon filter pack available to buy separately – required for recirculation