Product Information
Great value induction hob
Using induction technology, this electriQ hob uses a magnetic coil under its glass surface to heat just the base of your pan. Making the electriQ induction hob safe to use because no part of the hob gets hot.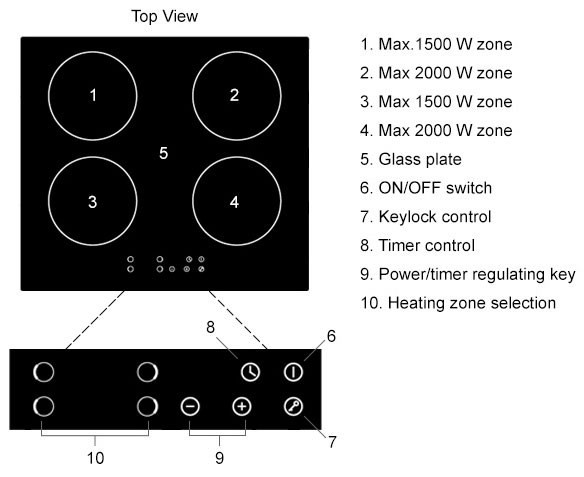 Benefits of this induction hob
Speedy:With 9 –stage power settings, this electriQ induction hob heats up liquids in saucepans at almost twice the speed of a gas hob.
Energy-efficient:As induction hobs only heat the base of your pan, less energy is wasted making it extremely efficient to run.
Squeaky clean: Induction hobs don't get hot during cooking therefore no food burns onto the surface.
Temperature controls: This electriQ hob boasts sophisticated digital touch controls so you can instantly manage and change the temperature to precisely the heat you require.
Timer
The minute minder and the automatic safety switch off will make sure you don't leave the cooking on for too long, and if you do, it will turn itself off after a specific time.
Over-Temperature Protection
If your hob reaches an excessive temperature, a sensor will automatically stop operation.
Lock Control
To prevent anyone messing around with the controls while your food is cooking, activate the lock controls.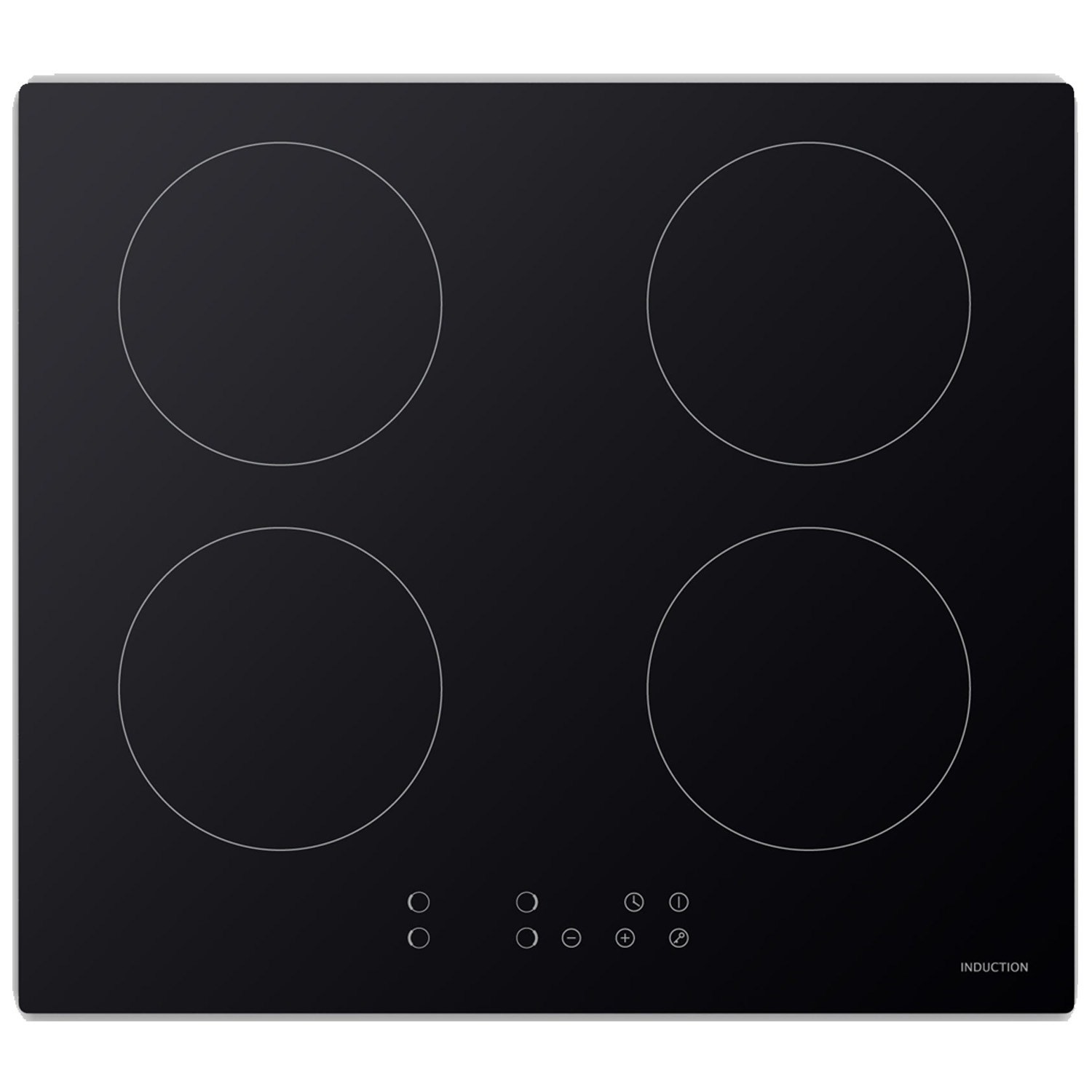 How will it look in my kitchen?
Unbranded and finished in black glass, this ceramic hob blends easily with your other appliances.
Hob Dimensions
(w) 590mm x (H) 55mm x (D) 520mm
Cut out size
(H) 56mm x (W) 560mm x (D) 490mm
Please remember to leave 50 mm of worktop counter space at all sides of the hob, giving all four sides 50mm of counter to rest on.
Quality with electriQ
This competitively priced electriQ Induction hob is manufactured to the same standard as the leading brands, using premium materials and technology to give you quality performance without paying for the brand name.
High quality 60cm induction hob
Easy to use front touch controls
Timer to alert you when your food is ready
Automatic pan detection
Over temperature protection to prevent your pans over boiling
Safety lock control to prevent any accidents
9-stage power setting for precise temperature control
As with all induction hobs, its important smaller pans are centralised on the zone


High
Quality
Manufactured in the same factories as the leading brands.

Great
Value
The UK's lowest prices with no compromise on quality.

Design and Technology
electriQ design high quality products using the latest techology.

Hundreds of Products
An extensive range of products from large appliances to gadgets.