Product Information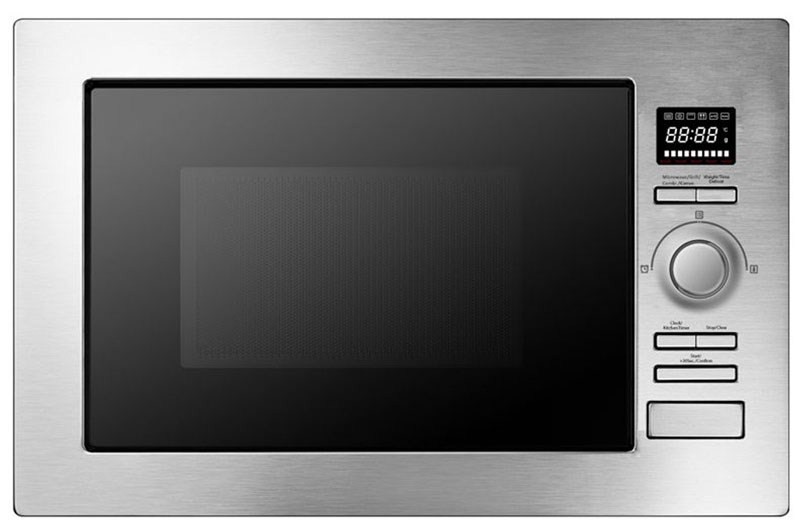 Dimensions:
Dimensions (H) 388mm x (W) 595mm x (D) 470mm
Great value microwave
This electriQ combination microwave has both microwave energy, convection heating (hot fanned air), and grilling so that you can create a variety of meals that look they have come straight out of the oven at the speed of a microwave.
Space
Containing 25 litres of space this electriQ model has 5 litres more than the average microwave capacity with a 315mm turntable plate that is ideal for the average 12 inch dinner plate.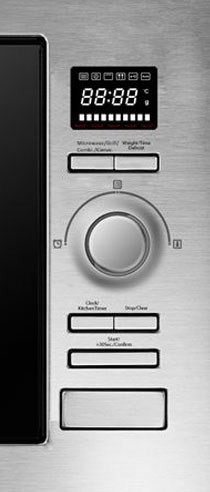 Flexible cooking
As well as the standard microwave function, you have the choice of 3 other functions:
Grill:The grill function in this electriQ microwave gives you traditional grilling results in less time.
Convection heating:Cooking meals at the press of a button, the electriQ combination microwave fans hot air around the food to give you oven-like meals in minutes.
Defrosting:This function will save you time waiting for food to thaw naturally. You can defrost by time or weight.
Power
With the electriQ combination microwave, you have three power levels for each function and 8 auto cooking menus so that you can get a variety of taste and texture.
- 900 Watt microwave power
- 1100 Watt grill power
- 2400 Watt convection oven power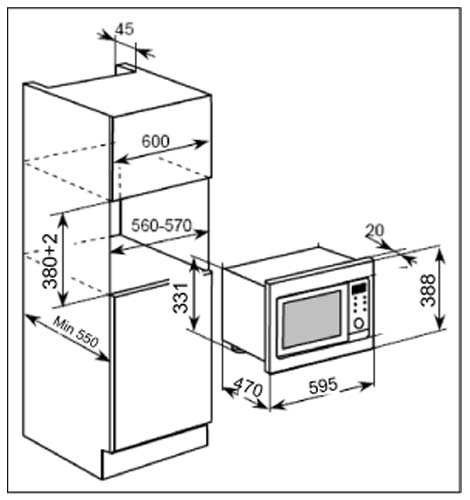 How will it look in my kitchen?
This microwave is unbranded and finished in stainless steel which allows it to blend with your other kitchen appliances.
Please note that this built in appliance comes without a frame, so remember to check the dimensions (H) 388mm x (W) 595mm x (D) 470mm, to ensure a perfect fit. This microwave is a standard size for the majority of kitchen units. However please check that the depth of your unit or cabinet is suitable for this appliance, as these can be shallower than is required for this microwave.
Key Features:
25 L capacity
Digital control
900 W microwave power
1100 W grill
2400 W convection oven
13 amp Plug
8 Auto cooking menus
Control lock
Stainless steel cavity
Stainless steel front panel & trim kit
Silver housing cabinet

Why choose us?
We've won awards for our products

We use the same factories as bigger brands

We offer hassle-free warranty

We have top notch customer service