Product Information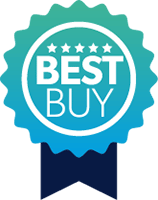 Best Buy
By collaborating with some of the world's greatest brands, we've created specialist Best Buy collections across our most popular product ranges. We will keep them updated, to bring you the best choice, the best price and the best products. And that's a promise.
What stands out
25L capacity gives you plenty of space to fit average-sized plates and smaller oven dishes
The built-in design creates a neat, uniform look and frees up your worktop space
The built-in grill function lets you whip up the perfect cheese on toast in no time at all
8 auto programmes that help take the guesswork out of your cooking
OVERALL DIMENSIONS: H38.8 x W59.5 x D40 cm
The details
Packing a punch with the features it offers, this stylish microwave is a brilliant addition to any kitchen. Alongside its powerful 900W cooking abilities, this microwave gives you an added grill, helping to crisp the top of a cheesy dish or to cook something small for lunch.
Boasting a 25L capacity, you'll easily fit a standard-sized dinner plate or oven dish inside – meaning this microwave is as good at reheating last night's leftovers as it is at cooking a small meal. It offers 8 auto-cooking programmes to help take the guesswork out of reheating things like meat, fish, potatoes and hot beverages to name but a few, so you don't have to worry about over-cooking your meals ever again. The microwave even has the ability to defrost by time or weight, which means you'll be able to take your food straight out the freezer and have it defrosted, ready to cook in minutes.
Essential info
Capacity: 25L
2-in-1: Microwave and grill
Programmes: 8 (Auto reheat, Vegetables, Fish, Meat, Pasta, Potato, Pizza, Soup)
Microwave: 900W
Grill: 1000W
Turntable: 315mm
Dimensions: H 38.8 W 59.5 D 40cm
More info
Silver front panel and trim
Max 900 Watts - microwave
Max 1000 Watts - grill
8 auto cook programmes
Defrost setting
Memory function
Electronic controls
Safety control lock
Left hinged door
1-year warranty