Product Information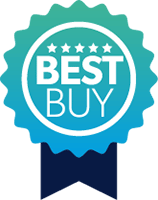 Best Buy
By collaborating with some of the world's greatest brands, we've created specialist Best Buy collections across our most popular product ranges. We will keep them updated, to bring you the best choice, the best price and the best products. And that's a promise.
Features:
95L capacity, store up to five bags worth of shopping
Relieve stress with super-useful quick-freeze technology
4* freezer rating – preserves food up to 12 months
Easily organise your shopping with three compartments
Dimensions:
H81.8 x W59.5 x D54.8 cm
Create a seamless kitchen design with this fuss-free electriQ freezer. Fitting perfectly under your worktop and behind your own cupboard door no one will even notice it's there. It's ideal for an individual or couple with its 95L capacity, storing up to 5 bags worth of shopping. You'll be able to freeze plenty of supplies and leftovers from the week.
With 3 compartments you can easily organise your frozen goods and the transparent fronts let you quickly see when your supplies are running low and a trip to the shops is needed. When your back from your weekly shop the freezer uses its quick freeze technology to rapidly freeze newly added items. Quickly locking in quality and preserving food at its best. Thanks to a 4 star freezer rating food will maintain optimum quality and taste for up to 12 months, giving you plenty of time to work through any frozen leftovers.
Not familiar with electriQ?
There's no need to worry. Were sure you'll be pleasantly surprised by the quality of this freezer, as it's made with similar parts as leading brands. With an A+ rating for energy efficiency it will save you a pretty penny on your electricity bills as its costs just £29 per year to run.