Product Information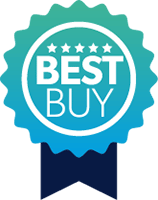 Best Buy
By collaborating with some of the world's greatest brands, we've created specialist Best Buy collections across our most popular product ranges. We will keep them updated, to bring you the best choice, the best price and the best products. And that's a promise.
What Stands out
Plug and Go - Works straight from an electrical socket
Multifunction design gives you more ways to cook
A energy rating to help you save money on your bills
Distributes heat evenly for perfect cooking results
65 litre capacity - great for large households
This elegant single oven boasts an impressive 65L capacity that's perfectly sized for large families. Its multi-functional design is built to cater to your lifestyle, allowing you to cook what you want, how you want it. This versatile oven offers a choice of 8 functions including a defrost, variable grill and fan assisted cooking that circulates the heat throughout the oven to deliver fast and evenly cooked results every time.
Fan assisted Oven: Both top and bottom heating elements combine with the fan to deliver even cooking results.
Defrost: This function thaws frozen foods quicker and more hygienically than leaving it on the counter.
Upper and lower heating: Using both upper and lower heating elements, this setting is ideal for baking.
Lower heating: Using the lower heating element, this function is great for cooking pizzas.
Upper heating: Using the upper heating element, this function is great for finishing off cooked food.
Single Grill: Grilling or toasting, this function can help you cook smaller meals.
Double Grill: Grilling or toasting, this function can help you cook larger meals.
Double grill with fan: This function grills thicker foods and is energised by the fan for even cooking.
EASY TO INSTALL
Once you've checked the dimensions are compatible with the recess in your kitchen then you're ready to install it. Fortunately, installation is as easy as apple pie thanks largely to the oven's plug and go functionality which works straight from an electrical wall socket. This means you don't have to worry about re-wiring the wall or hiring an electrician. Simple!
EASY TO CLEAN
The oven features a non-stick enamel interior cavity which makes cleaning a breeze. Simply use a cloth to wipe any accidentally spillages and you're done. Plus, if you're looking to give the oven a more thorough clean, simply remove the inner glass door and give it a clean from the convenience of the sink. And, when the glass is clean just slide it back into the door again.
ELECTRONIC TIMER
If you're preparing and cooking multiple dishes then it can be sometimes difficult to keep track of the time. With the built-in mechanical timer you can avoid the guess work altogether and time your meal to perfection. Simply turn the timer knob to your desired time and wait for it to alert you.
ENERGY EFFICIENT
With an impressive 'A' energy efficiency rating, this built-in oven is designed to help reduce the cost of your energy bills without compromising on cooking performance.
ACCESSORIES
The oven comes supplied with a grill pan and handle set to save you time having to find the right one. It also comes with two shelves and cooking tray that slot directly into one of the shelving spaces, so you can cook even more food in your oven.
DIMENSIONS
Overall: W 595 x H 595 x D 575mm
Key features
8 Functions including double grill & defrost
Fan assisted oven, Conventional cooking, Upper or lower heating and defrost
Variable Grill (single and double)
Large 65 litre capacity
Includes 1 tray + 2 shelves + 1 handle + 1 tray rack
Forced cooling system
A class energy rating
Energy efficient double glazed door
Mechanical control with timer
Forced cooling system
Enamel oven interior makes cleaning really easy
Removable door plate
Easy installation - plug included
Max power 3000W
Oven lamp 25W