Product Information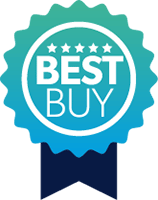 Best Buy
By collaborating with some of the world's greatest brands, we've created specialist Best Buy collections across our most popular product ranges. We will keep them updated, to bring you the best choice, the best price and the best products. And that's a promise.
What stands out
424L Capacity stores up to 23 bags of shopping
It's Frost Free, so there's no need to manually defrost
Adjustable temperature drawer for fish or vegetables
Elegant French doors allow easy access to groceries
Built-in water dispenser - no plumbing required
The details
My Zone
With My Zone you can set the temperature between three modes to suit different types of food. Whether you want to freeze some meat short-term or keep fish or chicken cool to cook the same evening, it helps keep your food at the optimum temperature.
Non-plumbed water dispenser
Enjoy a refreshing glass of cool water when you want with the in-door water dispenser. It doesn't need plumbing, so you won't be tied to a water supply when installing your fridge freezer. Simply top up the internal tank as you need.
Seal freshness into your food
The Haier HB16WMAA 60/40 Fridge Freezer helps to seal taste, nutrients and texture into newly-bought groceries with Super Cool and Super Freeze functions.
Turn them on before you go shopping – when you get back, each compartment will be cooled to An optimum low temperature, quickly chilling your food and protecting items you already have stored.
Auto defrost and frost free technology
Most of us don't have time to manually defrost our fridge freezer – and it creates a mess too. The HB16WMAA features an auto-defrost fridge and frost free freezer to save you the chore of maintenance.
Since ice doesn't accumulate, you'll always be able to use all the available storage space – and your food will be kept in the best possible conditions.
More storage space
With 424 litres of room, the Haier HB16WMAA lets you store more food, so it's great for family households. It's 70 cm wide with French-style fridge doors, making it easy to get to what you want – and adding style to your kitchen.
There's a drinks chilling area to keep a few cans or bottles of your favourites nice and cold. Keep your food and drink organised with handy features like egg racks, a bottle shelf and a wine rack.
N.B. All large fridge freezers are doorstep or garage delivery only.
---