Product Information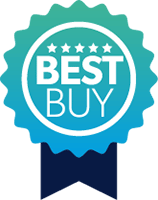 Best Buy
By collaborating with some of the world's greatest brands, we've created specialist Best Buy collections across our most popular product ranges. We will keep them updated, to bring you the best choice, the best price and the best products. And that's a promise.
What stands out
Five burners mean this gas hob offers plenty of space
The powerful multi-crown burner helps lock in flavour
Cast-iron pan supports offer durability and security
Its smooth surface is extremely easy to keep clean
Auto-ignition makes this hob quick and easy to light
If the flame dies, safety devices stop the flow of gas
The details
High Efficiency speed burners for quick cooking and up to 20% energy savings. Cook with intense heat using the powerful, multi-crown gas burner. Add a professional finish to your hob, with cast iron pan supports. Quick and effortless access to powerful heat via the integrated ignition knobs. Automatic shut-off after 4 hours or if flame goes out
A Speed Burner gas hob is 20% faster, helping you apply the right heat for flawless taste. The burners allow you to regulate speed, so your wok or pasta always gets exactly the heat it needs. No more. No less.
The design of the speed burners in this AEG gas hob allows the flame to directly target the bottom of the pan, providing quicker heat and greater efficiency. These high speed burners get you cooking up to 20% faster.
Experience fuller flavour in your favourite dishes with the powerful, multi-crown gas burner. It generates intense, direct heat – ideal for searing seafood and locking in mouth-watering stir-fry flavours. Wok cooking mastered.
Add a professional look to your kitchen, with cast iron grid supports on the hob. The sturdy, premium material is hard-wearing, and can easily be wiped down with a damp cloth.
Gain quick, effort-free access to powerful heat with integrated ignition. With no need for matches or lighter. Each burners flame can be sparked at the twist of a dial. So you can get cooking quicker.
Up to 20% more power, and speed
New generation of Burners
Powerful heat, with the multi-crown burner
Cast iron pan support
Effortless, integrated ignition
Safety guaranteed thanks to automatic shut-off