Product Information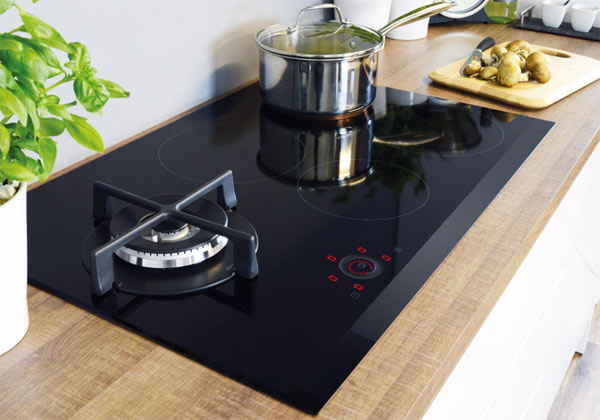 Enjoy the best of both worlds with the intuitive hybrid gas and induction hob from CDA. Dual fuel, this hob delivers the perfect solution for your cooking needs, with the benefits of both gas and induction cooking. Cook side-by-side and unleash the benefits of this dual fuel hob.
GAS BURNER
Ideal for searing meats, flash frying and stir frying, the gas burner provides classic yet highly efficient cooking capabilities.
Automatic ignition helps to make cooking with gas safer and more convenient, providing the tools to start cooking in next to no time.
SAFETY FEATURES
With a flame failure device, there is even less to worry about. If an issue arises with the flame, such as it being extinguished, this safety device quickly acts to stop the flow of gas before any further issues can arise.
The cast iron pan support offers a sturdy and stable base for your pan, reducing any risks of falls or spillages.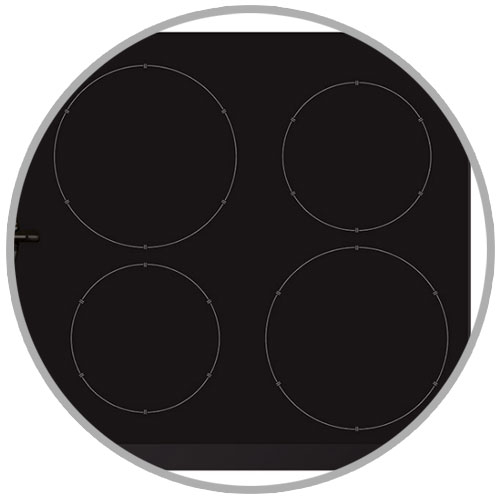 FOUR INDUCTION COOKING ZONES
Considered to be one of the safest methods of hob cooking for the home, induction hobs use magnetic coil technology to deliver heat to your pan. This method of cooking means the glass surface does not get truly hot, producing a safer environment.
The integrated timer is ideal for helping you to achieve the best results while the pause/restart function is great if someone comes to the door. By pausing your cooking, the hob will turn off, preventing any food from overcooking. When you return and resume your cooking, the hob remembers your settings so you can pick up exactly where you left off.
SAFETY FEATURES
Although the surface does not get hot itself, it can become hot as a result of the residual heat produced by your pan. When this reaches such a high level, the hob will automatically turn off, preventing any further issues.
Overflow detection works by monitoring for any pans that may have over boiled or over filled, again shutting off the power.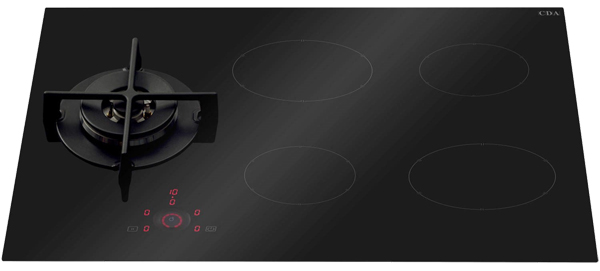 PRECISE CONTROL
Both gas and induction cooking areas are controlled using easy touch controls which are located towards the front of the hob.
The gas burner can be adjusted to produce the perfect flame height for your cooking needs while the induction cooking zones can be adjusted using one of nine pre-set levels.
Features
Induction and gas combination
Wok burner
Automatic cooking function (induction zones)
Front electronic touch control
Automatic electronic touch control gas ignition
Cast iron pan support
Flame failure included
9 power levels
Booster function (on 2 induction zones)
Residual heat indicators
Overheat detection
Overflow detection
Timer function
Auto safety switch off
Burners/zones
Left middle, dual wok: 5 kW
Middle rear, 215 mm: 2.3 kW, 3 kW with booster
Middle front, 175 mm: 1.4 kW
Rear right, 175 mm: 1.4 kW
Technical Specifications
Rated gas input: 5.0 kW
Rated electrical power: 7.4 kW
Power supply: 30 amps
N.B. This hob is supplied in natural gas only.
Please ensure that you check that there is sufficient clearance when fitting induction hobs over both single and built-under double ovens and that adequate ventilation is provided.