Product Information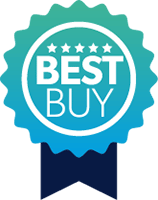 Best Buy
By collaborating with some of the world's greatest brands, we've created specialist Best Buy collections across our most popular product ranges. We will keep them updated, to bring you the best choice, the best price and the best products. And that's a promise.
What stands out
8kg wash 5kg dry load which is great for medium households
Removes 99.8 percent of bacteria for a more hygienic cycle
Uses steam to help remove stubborn dirt and stains
I Refresh tech unwrinkles and refreshes your delicates
The details
This 8kg washer dryer from Haier helps you achieve professional results at home. Stylish and practical, its beautiful graphite finish makes it the statement piece your home deserves, all while delivering exceptional washing results. An XL drum increases the efficiency of your wash whilst saving time, whilst the Direct Motion Motor makes it perfect for open plan living, thanks to its super low noise spin level. Complete with some of our most advanced technologies such as i Refresh, which is suitable for delicate fabrics, this setting helps remove odours and allergens whilst minimising creases. Helping protect your clothes and skin against bacteria.
979 washer will reach 73dB noise level on a full spin cycle.
i Refresh removes odors and sterilizes your clothes utilising hot water vapour that evapourates inside the drum, creating softer, fresh smelling clothes. i Refresh is great for people with sensitive skin, as it sterilises your clothes an protects your skin against bacterias and allergens.
During the washing cycle, two jets of spray will be released to remove any fluff or fibers from the door.
525 mm diameter allows more combat power during washing, therefore increase the washing efficiency. Large drum also relaxes the fabric and reduced the wrinkles after wash.
Steam is diffused inside the drum during selected cycles. In contact with steam, fibers of the fabrics are relaxed. Water Detergent mix can then enter into relaxed fibers to smoothly remove stubborn dirt.
ABT is a surface acting material based on Zinc Ions additive. Low percentage of Zinc can kill bacteria effectively. It is proved to prevent 99.8 percent bacteria.
Super quiet, durable and energy efficient Direct Motion Motor
Key Features
Ultra Quiet
i Refresh
Smart Dual Spray
525mm drum diameter
Steam
ABT
Direct Motion Motor
Dimensions mm: H850 x W595 x D460
---