Product Information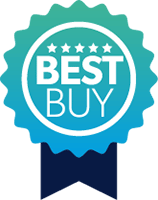 Best Buy
By collaborating with some of the world's greatest brands, we've created specialist Best Buy collections across our most popular product ranges. We will keep them updated, to bring you the best choice, the best price and the best products. And that's a promise.
FASTER AND EFFICIENT COOKING WITH INDUCTION TECHNOLOGY.
Induction hobs are quick heating and extremely responsive meaning that you can confidently use cooking techniques that require the right temperature. Electromagnets detect the size and shape of your pans so only the surface area that has your pan on top will be heated, not only keeping you safe but also reducing the amount of energy used.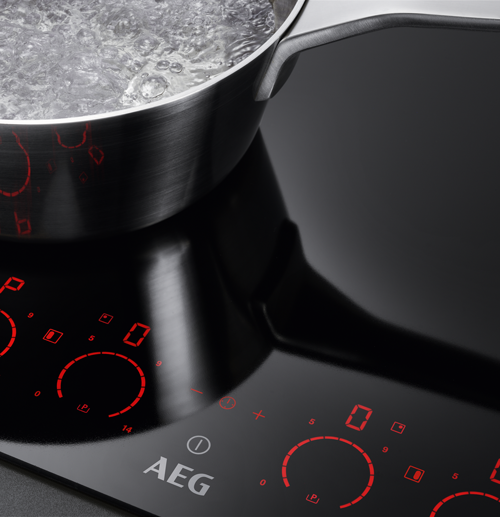 ADAPTABLE SURFACE FOR EVERY PAN.
This MaxiSense induction hob has self-sizing cooking zones which detect the size and shape of the pans being used and only heats the surface where it is required. So you have complete control, and the hob responds just the way you need it to.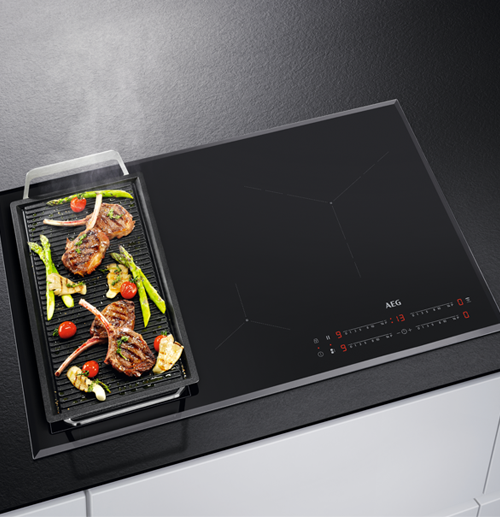 HOB2HOOD. A FRESHER KITCHEN. HANDS FREE.
Hob2Hood allows your hood to be turned on when you turn your hob on. The hob communicates with the hood via infrared, so the lights will come on. And when your cooking environment is getting more steamy the hood will automatically boost the power to control it. Which means that you can simply concentrate on getting your dish right.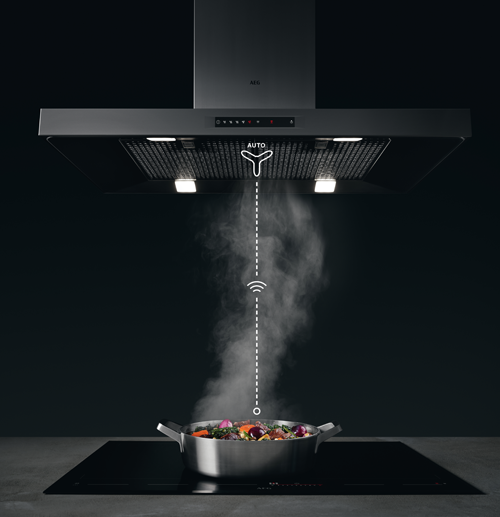 CLEAN AS YOU GO
One benefit of induction hobs is the ability to get rid of spills as you cook, as the surface around the pans stay cool whilst cooking. Nothing gets burnt on and there's nowhere for the dirt to hide, making it easier to keep clean – even whilst you're cooking.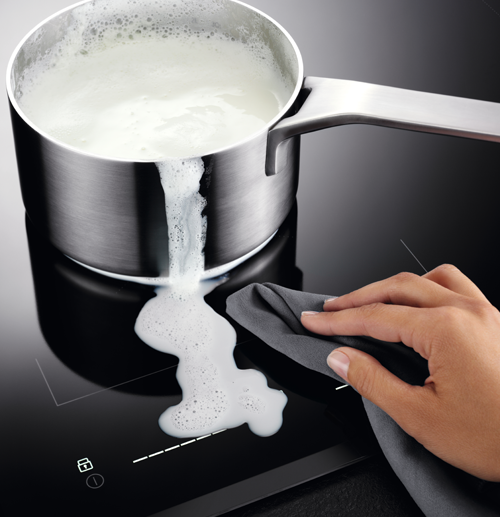 What stands out
This four-zone induction hob offers excellent space
15 power levels allow precise changes for top results
A 99 min adjustable timer helps you cook perfectly
The surface remains cool, so you can clean as you cook
A child safety lock makes it perfect for family homes
The details
Fast, precise and controllable, Induction cooking is becoming an increasingly popular choice for the discerning chef.
Clean As You Cook
Because the surface around the pans stays cool as you cook, you can get rid of spills as you go along. Nothing gets burnt on, and there's nowhere for dirt to hide. So it's easy to keep the hob area looking pristine – even while you're still cooking.
Perfect Control
'Direktouch' controls use the very latest digital technology to ensure precise heat selection.
Hob2Hood - Cook Without Distractions
This hob has Hob2Hood, a useful feature that automatically controls your cooker hood and lights. It means you don't get distracted by trying to regulate the fan when you're at crucial cooking moments: you can simply concentrate on getting your dish right. But if you'd rather adjust the fan speed yourself, there are manual controls on the hob too.
Intense Rapid Heat
No more waiting around for pots to boil. The PowerBoost button gives you an instant burst of heat that boils water in under 90 seconds* – that's even faster than an electric kettle. It's perfect for tasks like boiling potatoes, and other quick cooking jobs too, like searing meat.
Total Control Over Cooking Time
The adjustable timer (max. 99 minutes) will remind you of the cooking time. It can also be used as a minute minder when the burners are not in use.
Essential info
Automax function: The zone operates on the highest setting in the beginning and then reduces down to the pre-set level
Powerful booster
15-stage digital power level displays
Child safety control lock: To maximise kitchen safety, this lock can be activated to prevent the hob from being turned on accidentally
Control lock: This will prevent any alteration or activation of the hob's settings; simply lock the controls once the cooking functions have been selected. It can also be used to lock the hob in the off position for added safety
Auto safety switch off: If a cooking zone is left on, the power automatically cuts out after a set period of time
Front left: 1 large induction zone with booster
Front right: 1 small induction zone with booster
Rear left: 1 medium induction zone with booster
Rear right: 1 medium induction zone with booster