Product Information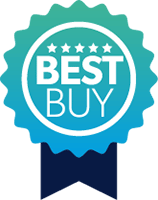 Best Buy
By collaborating with some of the world's greatest brands, we've created specialist Best Buy collections across our most popular product ranges. We will keep them updated, to bring you the best choice, the best price and the best products. And that's a promise.
What stands out
Maxisense self-sizing zones match the size of your pan
Bridge zones are ideal when cooking with a griddle
15 power levels allow precise changes for top results
PowerBoost helps this hob get hot, and fast
The surface remains cool, so you can clean as you cook
A child safety lock makes it perfect for family homes
The details
Combine zones to cook more
On some MaxiSense® induction hobs there is a bridging function which means that two individual zones can be bridged and function as one zone.
The adaptable surface for every pan
The MaxiSense® induction hob has self-sizing cooking zones. That means each zone detects the sizes and shapes of the pans you're using, however large or small, and sends immediate heat to fit their bases exactly. So you have complete control, and the hob responds just the way you need it to.
Hob2Hood - Cook without distractions
This hob has Hob2Hood, a useful feature that automatically controls your cooker hood and lights. It means you don't get distracted by trying to regulate the fan when you're at crucial cooking moments: you can simply concentrate on getting your dish right. But if you'd rather adjust the fan speed yourself, there are manual controls on the hob too.
Perfect control
'Direktouch' controls use the very latest digital technology to ensure precise heat selection.
Clean as you cook
Because the surface around the pans stays cool as you cook, you can get rid of spills as you go along. Nothing gets burnt on, and there's nowhere for dirt to hide. So it's easy to keep the hob area looking pristine – even while you're still cooking.
Intense rapid heat
No more waiting around for pots to boil. The PowerBoost button gives you an instant burst of heat that boils water in under 90 seconds* – that's even faster than an electric kettle. It's perfect for tasks like boiling potatoes, and other quick cooking jobs too, like searing meat.
Essential info
4 Induction cooking zones
Bridging function allowing you to use the 2 left zones as 1 zone for longer pots, like a fish kettle
This hob can be linked to compatible Hob2Hood cooker hoods so the hood can be controlled by the hob
Direktouch touch controls for easy and modern operation
You can clean as you go with this hob as the glass surface itself doesn't get heated, the pan does
PowerBoost function gets your pan hot, fast. Great when you want to get the water boiling quickly for pasta
Control lock for added safety
99 minute timer with audible signal