Product Information

The Miele microwave oven brings quick and convenient cooking to your home. With an extra-large capacity, a spacious turntable and some time-saving functions it's the ideal kitchen assistant for large, busy households.
EXTRA-LARGE CAPACITY
Amazingly large for a microwave oven, ideal for a busy household. This Miele built-In microwave oven has an impressive 46L capacity combined with a spacious oven height of 23.2cm, giving you plenty of space to double up when cooking. The microwave oven has a spacious turntable with a diameter of 40.6cm, fitting more than just your standard dinner plate. Providing versatile use for all kinds of food and drink.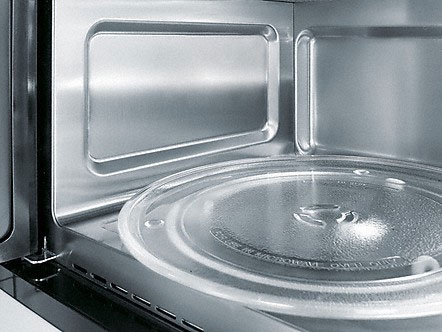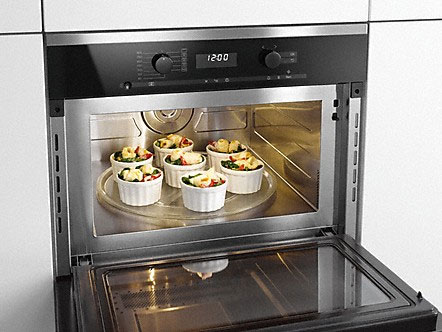 COOKING MASTER
You don't have to be a culinary expert, the Miele microwave oven takes the guess work out of cooking with 16 automatic programmes. Simply select the desired programme and enter the weight of the food, the microwave oven does everything else, setting time and power on its own to suit your dish. The microwave oven can also safely defrost your food. And thanks to a memory function you can pre-set a programme sequence. Defrost, cook and bake all with one operation.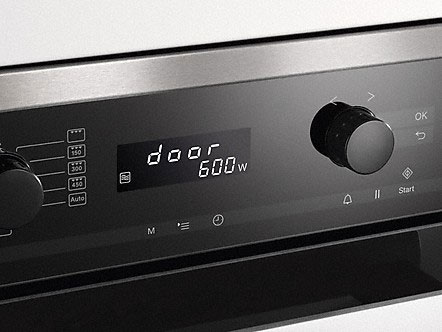 CONVENIENCE
If you're not quite ready for your meal that's no problem with the Miele as it will automatically start the keep warm function 2 minutes after your cooking programme if the door hasn't been opened or buttons pressed. This intelligent function will keep your food warm at serving temperature for up to 15 minutes.
With the Miele microwave oven you have full power at your fingertips. The quick microwave function offers quick access to the highest microwave power. Press 'start' once, twice or three times and the appliance will operate for 30, 60 or 120 seconds and automatically switch-off when the time has elapsed. What's great about this function is you can personalise it to suit your needs. The three settings can be individually re-programmed for example a regular cup of cocoa or quick warming of baby bottles.
PERSONALISED COOKING
Configure your appliance to suit you. The microwave ovens settings can be adjusted to suit your preferences. Change the buzzer, display brightness, language and more.
EASY CLEAN
The Miele M6160TC microwave oven has a quality stainless steel build inside and out. The exterior of the appliance has Miele's signature 'clean steel' finish, meaning it's resistant to finger prints and super easy to clean without the need for special cleaning agents. The interior of the oven also stainless steel enables you to effortlessly wipe it clean and it also ensures even heat distribution when cooking.
PEACE OF MIND
At the touch of a button the system lock can be set, protecting the appliance from inadvertent operation.
This intelligent microwave oven prevents operation when empty. The appliance cannot be switched-on if the door has not been previously opened, start is blocked until the door has been opened and closed again.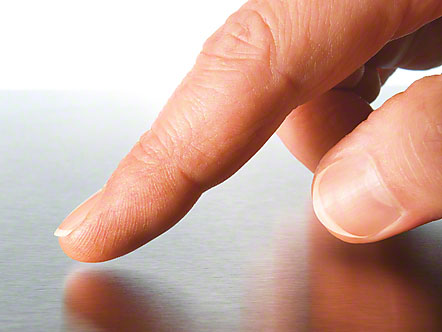 Features:
Perfect results - Accurate to within 1 degree
Tested for the equivalent of 20 years use
XL cooking capacity with 46 Litre of cooking space
Spacious 40cm turntable
Easy to use controls with retractable dials
7 Power levels - 80/150/300/450/600/750/900 W
16 Automatic programmes
Keep warm function - At the end of each programme the microwave will keep warm for 15 minutes
Popcorn function
Easy clean stainless steel
LED lighting
Automatic switch-off
Minute minder
Memory function
Individual settings
System lock
Bottom door hinge
Dimensions: H45.6 x W59.5 x D56 cm Interior height: 23.2 cm Turntable: 40.6 cm
---