Product Information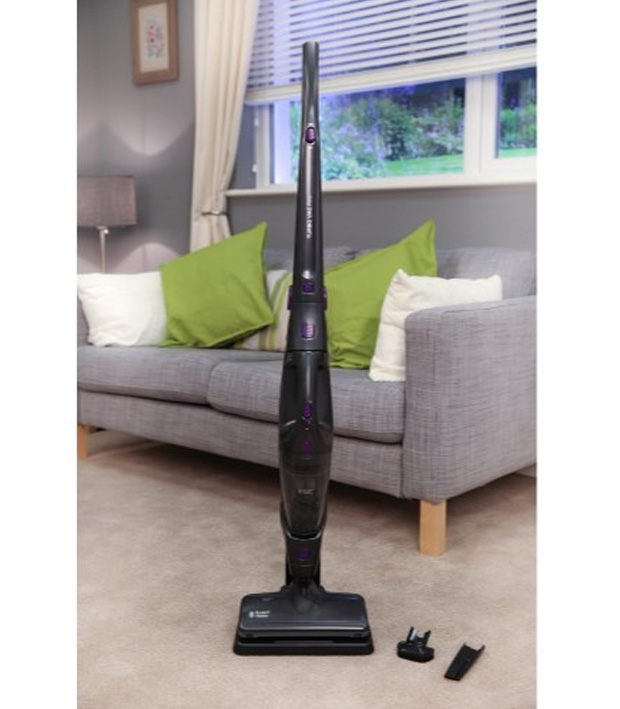 Make carrying around your big, heavy vacuum cleaner a thing of the past. For a quick and convenient clean up, the Turbo Vac Pro 2 in 1 stick vac cleaner from Russell Hobbs has you covered. Sweep up dirt and debris from hard floors and carpets, then dust off your furnishings with the removable handheld cleaner. Just grab and go. Lightweight and easy to assemble, cleaning your home has never been so simple - clip in the floor head and lift up the foldable handle to use as a vacuum. With no cord holding you back, clean any part of the room with minimal effort or fuss. Featuring a looped handle with easy access controls, cleaning comfort is taken care of, making sweeping up feel like less of a chore.
Suitable for all indoor floor types, clean up carpets, laminate, vinyl and wooden flooring in a matter of minutes. With 18V of power, an overnight charge gives you over 20 minutes cleaning time. The motorised floor brush helps to maximise pick up of dust, dirt, debris and hair, leaving your flooring looking noticeably cleaner.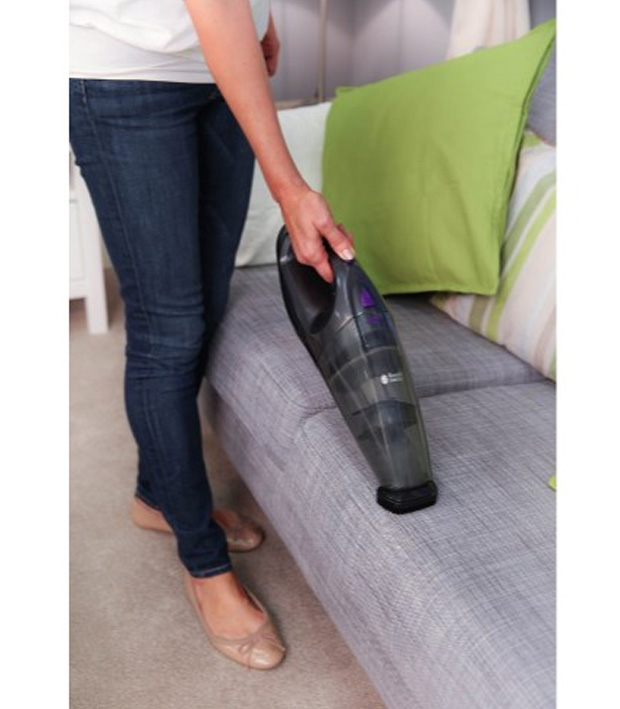 Emptying the dusk tank is made incredibly easy. The bagless design means all you need to do is unclip the tank, empty over a bin then clip back straight back on. A quick clean of the filters helps to maintain optimum suction power and performance. The Turbo Vac Pro also includes a handy wall mounting bracket. A great storage solution, the vac is out of the way yet easily accessible. Charge overnight so that your vac is ready whenever it's next needed. Once charged, you can fold back the handle for compact storage. Versatile and convenient, the Turbo Vac Pro 2 in 1 is the perfect everyday cleaner, ideal for all homes.
The low profile design means you can clean under furniture whilst the swivel head provides extra flexibility when cleaning around corners and up to skirting. To clean above the floor, such as furniture and window ledges, simply press the handheld release button to remove the handheld vac. Choose between the crevice tool for precision cleaning, like down the side of sofas or into the edges of stairs, and the brush tool for cleaning curtains, blinds and sofa fabric.
Key Features:
2 in 1 - vacuum and handheld cleaner
Easy to empty bagless design
Lightweight and simple to assemble
Cordless with up to 20 minutes runtime
Motorised floor brush maximises pick up of dust, dirt, debris and hair
Handy wall mounting bracket for easy storage
Includes: crevice tool and brush tool