Product Information

FREE YOURSELF FROM CLEANING
The Roomba 966 cleaning robot effortlessly delivers impressive cleaning performance to help you keep on top of your daily chores without you even having to break into a sweat. Its equipped with a whole host of features to ensure it navigates your room, keeping track of its location and recharging as needed until the job is done. You can even use the iRobot app to clean as and when you want - anytime, anywhere!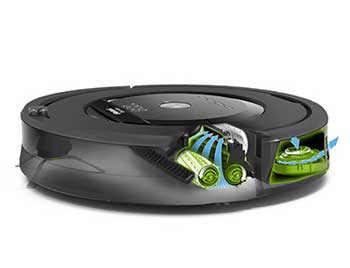 REMOVE UP TO 50% MORE DIRT
To help draw in more debris, the Roomba 966 features a highly efficient motor that delivers a concentrated airflow up to 5x more powerful that previous Roomba models. And, when the bin is getting full, the Roomba will let you know its time to empty it.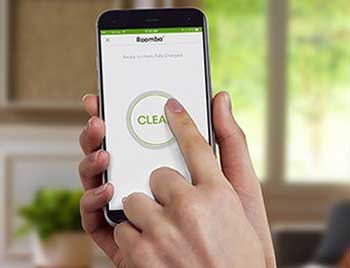 OPERATE WITH YOUR SMARTPHONE
Invited guests back home after work but forgotten to clean the house? Dont worry, simply use the iRobot app to vacuum the house before you and your guests arrive back home. The app also lets you see the status of cleaning jobs.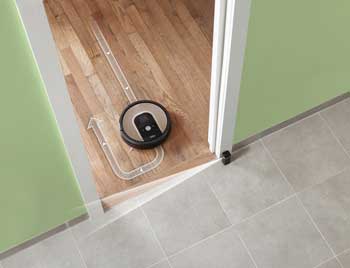 NO GO ZONES
The Dual wall barrier (included) is designed to keep your Roomba in areas you want cleaning, and out of areas you dont. The Wall mode crates an invisible cone-shaped barrier thats ideal for doors frames. The halo mode is great for protecting specific items like a dog bowl or vase.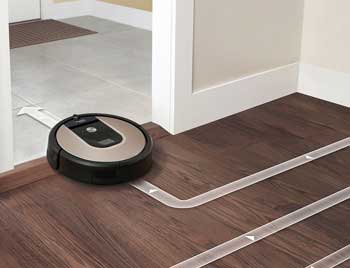 EFFORTLESS CLEANING
Simply press the CLEAN button and the Roomba 966 will get to work with no programming required. Alternatively, you can set the Roomba to start cleaning at a time that suits you, up to seven times per week. Its like having your own personal cleaner on call!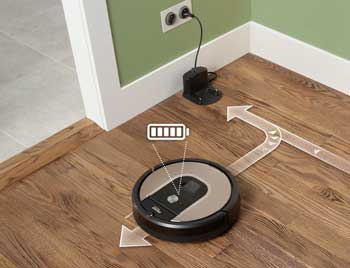 RECHARGE & RESUME
The Roomba 966 runs continuously for up to 75 mins, then automatically returns to its Home Base to dock and recharge between cleaning so you can leave it to get the job done without having to intervene.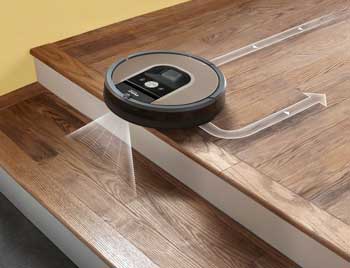 NO WHERE FOR DIRT TO HIDE
The Roomba 966 is fitted with a whole host of sensors to ensure it finds its way around your entire room whilst avoiding stairs and other dangerous drops. Its low profile chassis is design to reach hard to reach places like under sofas and chairs.
Key Features
Dirt Detector series 2 technology
Up to 50% better cleaning performance than previous models
Automatically docks and recharges
Multi surface cleaning
Self-adjusting cleaning head
Bin full indicator
HEPA Filter
Tangle-Free AeroForce Extractors
Virtually Maintenance-Free
Airflow Accelerator
High-Efficiency Vacuum
Anti-Tangle Technology
AeroForce Performance Cleaning System
Edge-cleaning brushes
Convenient Carrying Handle
Bagless Vacuum
Advanced Cleaning Head
Room-to-Room Navigation
iAdapt Responsive Navigation Technology
Soft-Touch Bumper
Cliff-detection sensors allow Roomba® to avoid stairs and other dangerous drops
What floor surfaces will it clean?
Carpets
Hard Floors
Linoleum
Tile
Whats Included?
iRobot® Roomba® 966
Home Base™ Charging Station
Line Cord
1 Dual Mode Virtual Wall® Barrier (2 AA Batteries included)
1 Extra AeroForce® High-Efficiency Filter
1 Extra Side Brush
Dimensions:
H x W x D: 91 x 350 x 350mm
Weight: 3.9Kg
N.B. Please note, robot vacuums can struggle with black or dark areas. The drop-off sensors read these areas as a drop-off and will not cross over them. It is possible, however, to cover up these sensors to allow the robot to vacuum over dark areas. Just be sure to put a physical barrier in front of any real drop-off points to prevent damaging the unit.
---