Product Information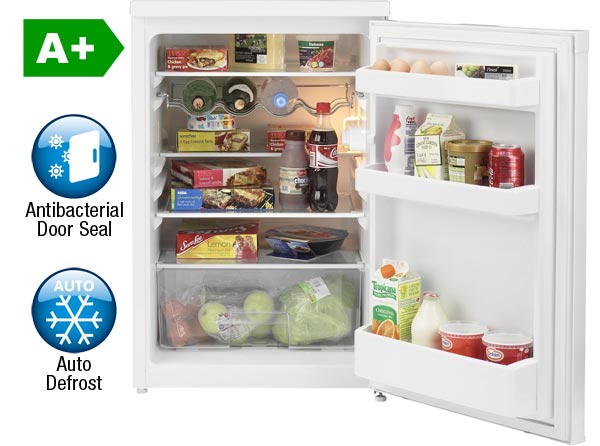 DIMENSIONS: H 840 x W 545 x D 595mm
Small enough to be tucked out of the way, the Beko UL548APW under counter fridge is the perfect any addition to any home or workplace. Offering spacious cooling capabilities, this fridge easily holds a weekly shop, all within easy-reach for your convenience.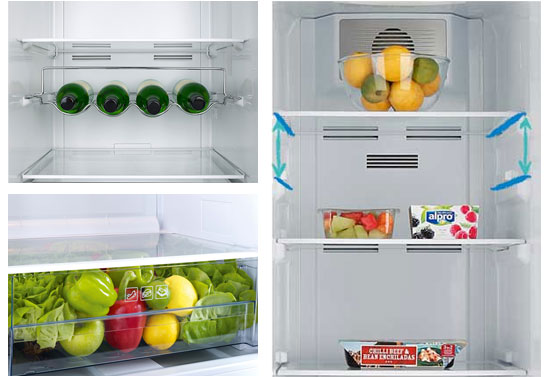 ORDERED COOLING
Preventing your bottles rolling around inside, this fridge offers a convenient and stylish storage solution. With the space to comfortably hold four bottles, the chrome wine rack is ideal for wine bottles and 2L bottles of pop alike. A large salad crisper drawer provides the optimum storage space for your fruit and veg, keeping it fresher for longer.
Four height adjustable glass shelves help to make fitting larger items inside the fridge, offering spacious storage overall. Easily separate fresh, raw and cooked items to avoid any contamination. Three door balconies offer a stable space to store everything from larger bottles to eggs.
USEFUL FEATURES
Your items are kept fresh and free of bacteria inside the UL548APW. The antibacterial door seal ensures bacteria cannot form or enter the fridge. The auto defrost feature works independently to remove any ice that may have formed on the back wall.
The reversible door means this fridge is adaptable to suit any home or kitchen layout. With integrated handles on both sides, reversing the door is made easy.
Key Features
4 glass shelves (one half depth) including salad crisper cover
Full width commodity racks
Concealed evaporator with cold wall technology
Curved integrated flush handle
Reversible door left or right hand opening
Auto defrost in the fridge
---