Product Information
The Smeg undermounted double sink is stylish, durable and ready to take on the lifestyle of a busy kitchen. With two spacious bowls to use, you won't have any problem in rinsing, washing, and draining all at the same time!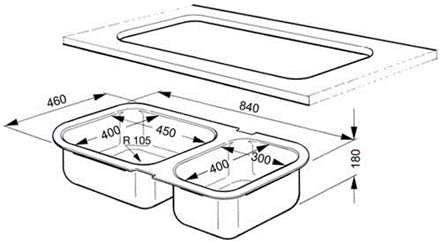 How will this fit in my kitchen?
The double bowl under-mounted sink is designed to be installed under the counter, meaning there is no rim between the countertop and sink.
Bowl 1 dimensions: 450mm W x 400mm D x 180 H
Bowl 2 dimensions: 300mm W x 400mm D x 180mm H
Design
The undermounted design means that this double sink will fit seamlessly into your kitchen countertop which makes it much easier to clean and use as a versatile cooking station.
The glossy stainless steel will give your kitchen a modern gleam as well as being highly durable and easy to maintain. Taps are not included which means that you can pick ones that suit the style of your kitchen. Take a look at our selection of Smeg taps here that will complement this sink nicely.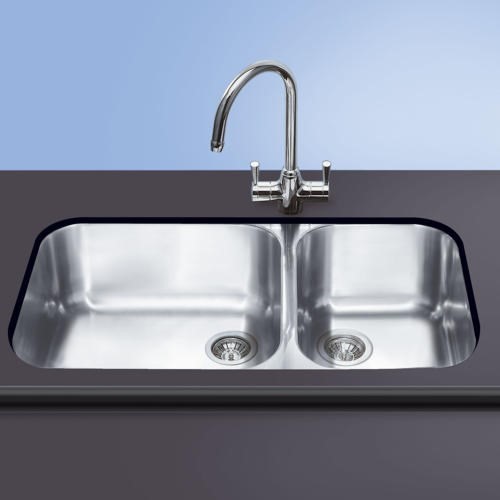 Smeg double sink
Stainless steel design
Under-mounted
Optional accessories
Taps not included
Optional Accessories:
Standard accessories:
Drain: 2 x 3.5
Overflow
Drain
Gaskets
Fixing clips
Dishwasher drain trap