Product Information
Steam Cooking
Efficient
Faster
Healthier
Tastier Food
Advantages to steam cooking
Faster
There are many advantages to using a steam oven. Your food is cooked using pressurised steam which is faster than your averaging baking and roasting.
Healthier
Steam cooking can also be a lot healthier as due to the steam and the moisture created you will no longer need to smother your food in butter and oils to get a great meal and taste. Steam cooking helps to retain nutrients and vitamins when cooking vegetables.
Tastier
It's time to get on the band waggon, for years professional chefs have been using steam ovens as they produce flavour full foods. Cooking with steam can intensify flavours and reduce the need to use salt and heavy sauces, again healthier!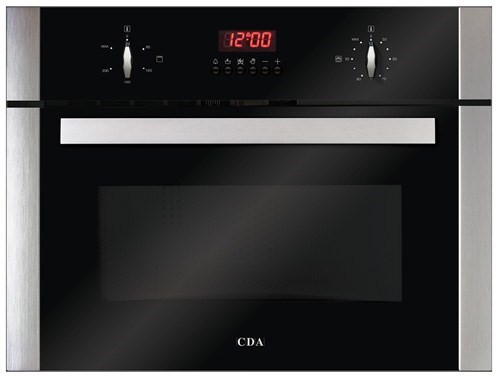 Easy clean
Steam ovens are so much easier to clean than traditional ovens as thanks to the steam it's impossible for foods to be baked to the interior of the oven. With a stainless steel interior all you need to do is use a damp cloth to give your oven a wipe down, no more expensive oven cleaning products and no more time wasted scrubbing away!
Efficient
This oven has a triple glazed door which means the heat generated in the oven is locked in better than your standard oven. This is great for maintain the ideal temperature to cook your foods perfectly.
When steaming your food you can easily cook lots of differently flavoured foods together and you don't need to worry about losing any flavours or flavour cross over, which is a great time saver.
Features:
Steam oven
Electric grill
LED display
Stainless steel interior
6 Button programmable clock/timer
Removable 1Litre water reservoir
Variable temperature
Interior light
Triple glazed door
2 Flat oven wire shelves