Product Information
Are you looking for a way to make doing the laundry quick and simple? Here's the solution - the avantgarde iSensoric washing machine from Siemens.
Loaded with handy features including i-Dos automatic dosing and iQdrive quiet motor technology, the Siemens WM14U640GB makes your washing cycle fast, effective and efficient.
With a large capacity of 9kg, you can easily wash 45 t-shirts in one load and with an amazing energy rating of A+++ you'll power through your washing, saving energy, costs and the planet along the way.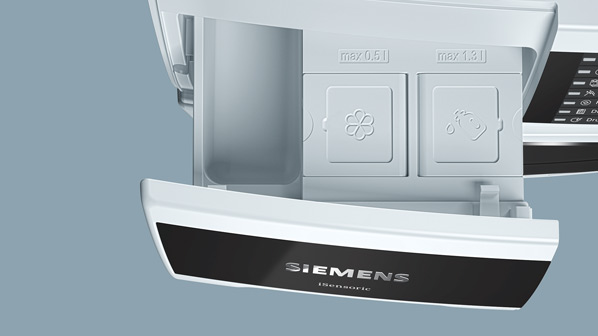 Simple Laundry
Using the Siemens WM14U640GB is as simple as putting in your dirty washing and pressing go. i-Dos technology works to deliver the best performance using as little detergent, energy and water possible.
The integrated precision dispensing system determines exactly how much detergent and fabric softener is needed for each independent cycle. Taking in a number of factors such as the type of textile, load size, water hardness and also the degree of soiling, the i-Dos system will provide enough resources to deliver effective results.
Incorrect dosing leads to poor washing results and can even cause damage to fabric, all while increasing water and energy consumption.
The new iQ 800 with i-Dos uses only as much detergent, water and energy as is necessary.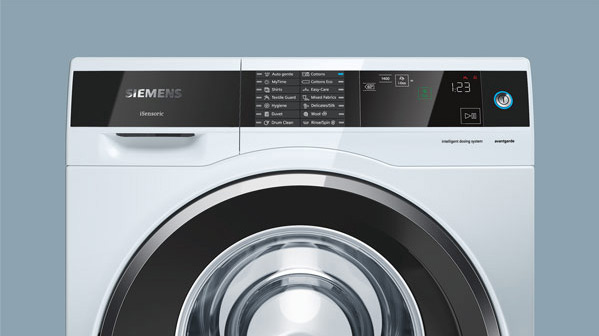 Ultimate Convenience and Flexibility
Alongside the incredible performance and efficiency, the Siemens WM14U640GB is extremely simple to use and to tailor your wash around your lifestyle and schedule. The large multiTouch display provides relevant information for each wash such as programme sequence, temperature and speed and will even tell you how much energy and water each wash will use. It also provides helpful additional functions such as a 24-hour end-time delay and much more.
myTime gives you the ability to adjust the length of each wash to match your needs while speedPerfect gives you perfect results in up to 65% less time.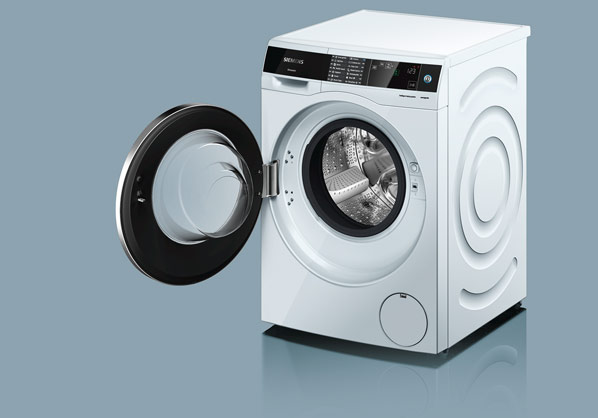 Quiet Laundry
Washing doesn't have to be noisy anymore. iQdrive makes this Siemens machine nice and quiet when running under any programme. From cycles with lower consumption to cycles with maximum spin settings, the iQdrive motor can handle them all and is even virtually wear free.
Key Features:
Energy efficiency rating: A+++
Capacity: 9kg drum
Max speed: 1400rpm
Large multiTouch display
iQdrive
Consumption indicator: provides information about water and energy consumption before each wash
Delay timer up to 24 hours
varioPerfect and waterPerfect Plus technologies
antiVibration design
Energy consumption: 98kWh per year (based on 220 standard cycles)
Water consumption: 11220 litres per year (based on 220 standard cycles)
Dimensions: H 84.5 x W 59.8 x D 62 cm