Product Information
With a complimentary pairing of contemporary and classic design, this cooking couple from Zanussi is both sophisticated and stylish, consisting of some fantastic features to give you a helping hand at every stage of a meals journey: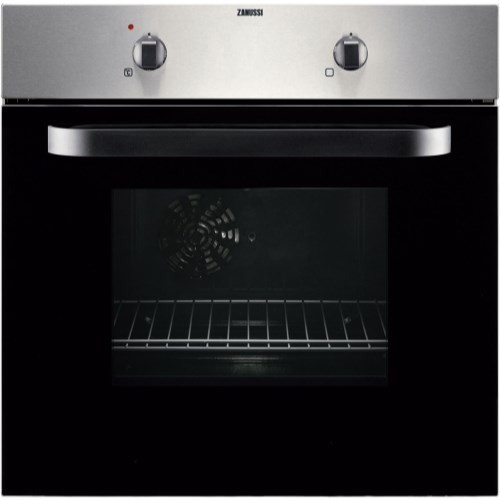 Preparation:
With this swish Zanussi oven, you can pop your frozen food inside it for a quicker and even defrosting. Hassle-free and oh-so-easy, you'll never have to deal with thawing food on the draining board again!
Cooking:
No matter what you're cooking, this dynamic cooking duo displays their sleek versatility through a number of fantastic features:
Oven: Play with textures, styles, and dishes with this smashing oven from Zanussi! Grill, roast, and bake with the grill and ThermaFlow fan cooking functions that coming with 2 chrome shelves and a grill pan, so that you can adjust the oven to suit the amount of dishes you want to cook and what level you want them.
To save you from opening the door every few minutes, the super bright oven light will allow you to keep an eye on your food through the door!
Hob:For exceptional precision and flexible cooking, this Cooking pack has a gas hob, with a LPG kit included for a more eco-friendly fuel option!
Designed to produce a clean and perfect flame, the Pure-flame burners on the hob come in 3 versatile sizes so that you can cook for as little or as many people, different dishes, and with a variety of different pots and pans.
The controls are at the side, with charmingly chunky control dials that allow fantastic precision over the cooking temperature.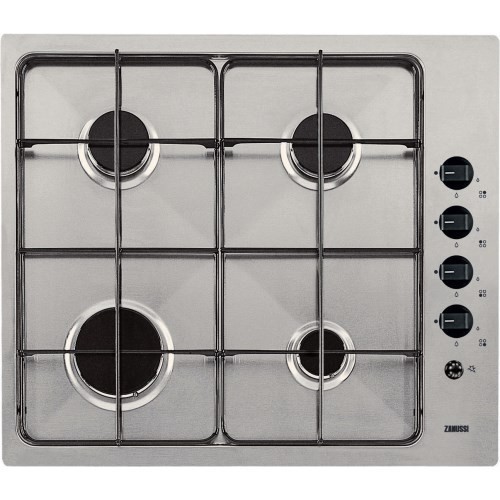 Safety
As the cooking process of the hob is more exposed, it comes with some vital safety features:
Thermocouple Flame safety device: A safety device that will shut off the gas supply if your flame goes out, this will give you a reassuring peace of mind and a safer cooking experience.
Push button ignition: Chuck your gas lighter out, because this gem of a hob comes with a push button ignition, keeping your fingers and hands away from the flame!
Serving:
Get the food to the table quicker with double glazed doors. With a thick double glass layering, more heat will be retained inside the oven, making sure that all the heat goes straight to the food, cooking it that bit faster and without wasting as much heat!
When it comes to serving up your dishes, whether they be from the hob or oven, this pack comes with a handy trivet, so that you have somewhere to put hot dishes whilst you other dishes out, without burning or marking your countertop or table!
Style:
A beautiful mixture of stainless steel, black glass and enamel, this pack from Zanussi will complement any modern kitchen or reawaken and beautifully contrast with a more traditional looking kitchen, making them a versatile and accommodating couple!
Cleaning:
With the enamel "Clean'n'clear" interior, cleaning has been made easy for this Zanussi oven. With no more scrubbing burnt food off the side of the oven, you can sit back with a cup of coffee after a hard meal instead of on your hands and knees getting crusty cheese off the bottom of the oven!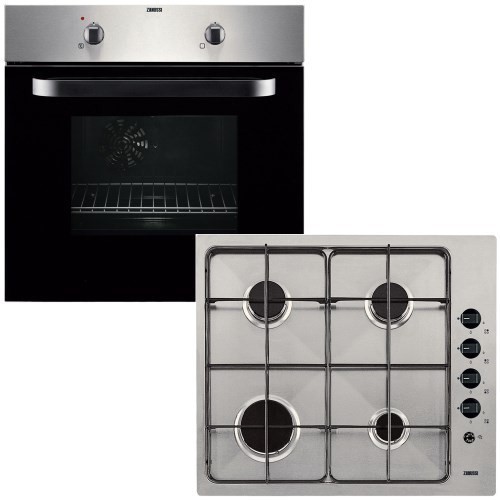 Grill, Fan cook, or defrost
Easy to clean with a "clean'n'clear" enamel interior.
4 burners with 3 versatile sizes for flexible cooking!
Thermocouple flame safety device
Push button ignition