Product Information
Made in Britain, this sturdy and stylish hob from Belling will transform cooking from a chore into a pleasure! With 5 fantastic burners and a powerful heat source, this hob allows for flexible cooking in ways which open up opportunity for trying out new flavours and refreshing old ones!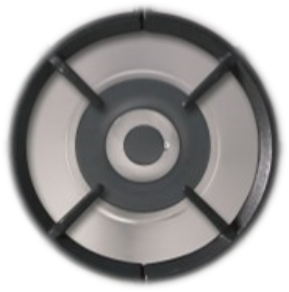 Dimensions:H11 x W68 x D50cm
Burners
The hob comes with 5 great burners for your convenience! With 1 large, 2 medium, and 1 simmer burner you are also provided with a wok burner as the centrepiece of the appliance.
The perfect power booster, this wok burner will aid you in cooking some exciting dishes whilst keeping the wok safe, secure and well-heated!
Built for variation, you can cook for as many or as little people as you want, impressing them with some exciting new dishes!
Controls
With 5 stylishly chunky rotary controls, you can precisely adjust them to find the perfect temperature for any dish that you are preparing.
Placed at the front of the hob, you won't have to reach round the side of boiling hot pans to change the temperature. Combine this with an automatic electronic ignition, you will be able to keep your fingers and sleeves safe from the flame!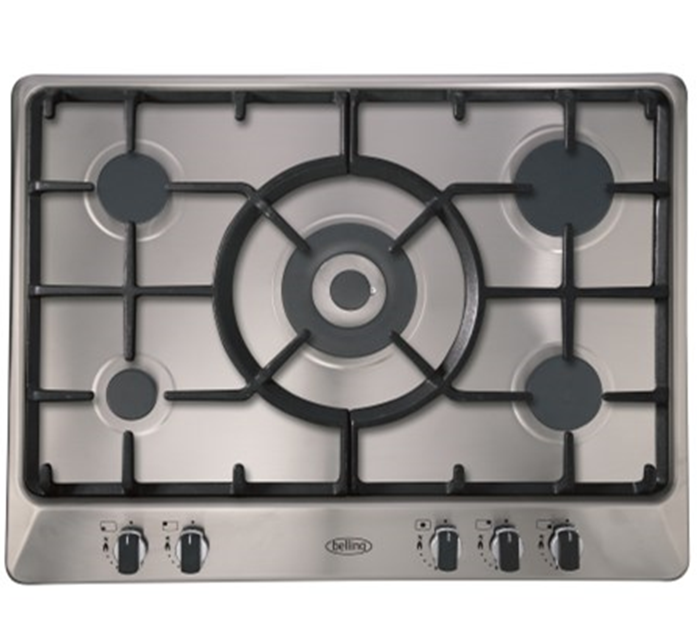 Safety
With a flame safety device on each burner, if the gas on a burner failed to ignite into a flame, or the flame disappeared during cooking, the hob will immediately cut the power to that burner, saving the harmful gas escaping into your kitchen!
Pans will sit safely on cast iron pan supports, reducing the risk of nasty accidents or the pan moving during cooking.
Look
With smooth and sleek stainless steel, and nice, chunky cast iron pan supports accompanied with black rotary knobs, this is one attractive, sturdy, and well-built hob!
Exuding a feeling of creativity, homely cooking, AND sophistication all in one instance, you will feel like a pro chef in minutes, and encouraged to experiment and re-evaluate sensational tasting dishes!
5 Gas burners
Powerful wok burner
Cast iron pan supports
Auto ignition
Flame safety device