Product Information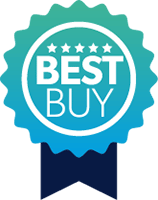 Best Buy
By collaborating with some of the world's greatest brands, we've created specialist Best Buy collections across our most popular product ranges. We will keep them updated, to bring you the best choice, the best price and the best products. And that's a promise.
Grade A1 - Good condition with hard to spot minor blemishes

1-year guarantee
Enjoy the peace of mind that your product is covered with a guarantee on both parts and labour.

Fully working
Our expert engineers rigorously test and check every product to ensure everything functions as it should.

What's included
All accessories are included unless otherwise stated in the description below.

Limited stock
Our refurbished products sell out quickly, so be quick and get a fantastic product at a fraction of the new price.
This is a graded product. A1 products are "as new" but have been box opened. All A1 products will be fully bubble-wrapped for transportation.
GRADE A1
What stands out
Gas hob with stylish black glass surface design
Easy to use front slim control dials
Four burners with three different sizes and power
Durable cast iron supports are eye-catching
Automatic ignition with flame failure safety device
This CDA gas-on-glass hob combines the traditional convenience and precision of gas fuel, with the easy to clean and modern appearance of a black glass hob surface. With a variety of burners and power levels, you can have precise control over each different dish you prepare, helping you to achieve great cooking results each time. With a stylish and glossy black design, this hob will become an eye-catching focal point in the kitchen. The addition of slim control dials give the hob a smart and subtle appearance that will compliment other kitchen appliances.
The cast iron pans supports provide are not just a unique and eye-catching feature. The linked up design will provide extra support and solidarity for your pans whilst they are on the hob, which is particularly useful when you are cooking with slightly larger cookware for bigger meals. The control dials are situated at the front of the hob so that you can easily control and adjust the temperature of each burner without having to reach over hot saucepans to do it.The ignition is automatic so you don't have to get your fingers near the flame whilst your igniting it, and the flame failure safety device will cut off the supply should the flame go out during use.
With 4 burners and 3 different sizes and powers, this hob gives you the flexibility to use different sizes of cookware to accommodate different meals. It also gives you more control over the amount of heat you want going to those dishes during cooking.
spec:
Four burner gas hob
Stylish gas-on-glass design
Easy to use front control dials
Durable cast iron pan supports
3 Different sized burners
Automatic ignition
Dimensions - (H)44 x (W)595 x (D)515mm
Burner information
Front left - rapid: 3 kW
Front right - auxiliary: 1 kW
Rear left - semi-rapid: 1.75 kW
Rear right - semi-rapid: 1.75 kW
Technical Specifications
Rated electrical power: 1 W
Power supply: 3 A
Rated gas input: 7.5 kW
Accessories