Product Information
COMBATS MOULD, CONDENSATION & DAMP
Protect your health and home from the harmful effects of excess humidity with this low energy 25L dehumidifier from electriQ. Suitable for flats and homes up to 6 bedrooms, this powerful yet incredibly energy efficient dehumidifier provides a cost effective solution in combating damp, mould and condensation.
UP TO 50% CHEAPER TO RUN
This efficient dehumidifier is engineered with some very clever technology that's designed to run up to 50% cheaper in running costs compared with standard dehumidifiers. There's also a timer function that can be set to automatically switch on/off at a convenient time - so you can have it run while you're sleeping, at work, or at an off peak electricity period to further reduce operating costs.
CONTROL USING YOUR SMARTPHONE
What's really impressive though it that you can take control of all the dehumidifier functions from anywhere, at any time, using your smartphone. Simply connect the dehumidifier to your home WiFi, download the app on your smartphone and away you go.
The app's really simple to use and offers advanced scheduling and a choice of six pre-defined modes including laundry, air purifier, child and a dedicated night mode which runs quietly without the humidity indicator light switched on.
You can quickly share access to the device and its settings with others via QR code on email and social media sites, and even operate multiple dehumidifiers at a time, which makes it perfect for commercial use in holiday homes, rented accommodation, property development, etc.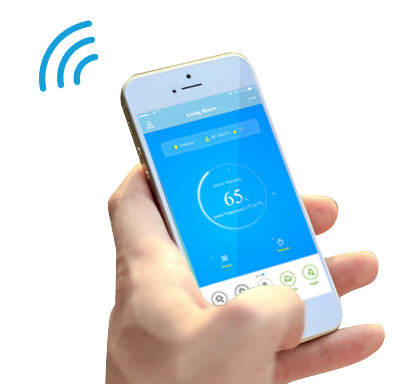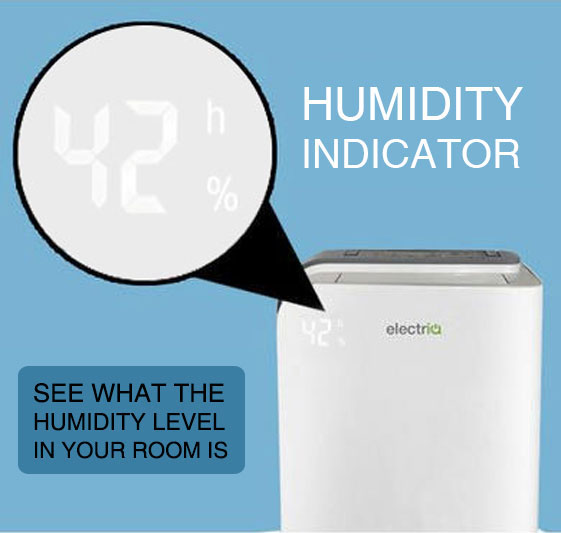 EFFICIENT PERFORMANCE
If the humidity is too high then your home is at risk of mould, but if it's too low then airborne viruses like flu can survive longer. Thankfully, the dehumidifier boasts a digital display at the front of the unit that shows you the current humidity level in the room, so you only have to look over to see what percentage it is to know whether the humidity is too low, too high or just right. We suggest anywhere between 50% - 60% and you'll be fine!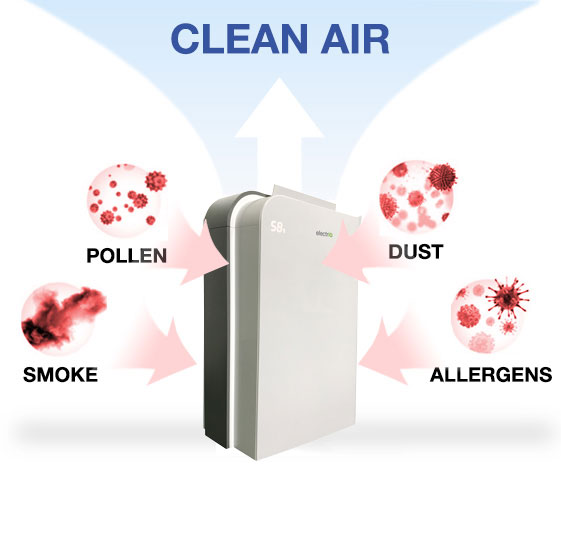 BREATHE A SIGH OF RELIEF
While some dehumidifiers just provide one stage filtration, this model features an advanced 6 stage air purification system including a HEPA, Ioniser and UV technologies to remove 99% of airborne contaminants such as bacteria, pollen & mould spores! It's as powerful as a standalone air purify and ideal for those who suffer from asthma, hay fever or allergies.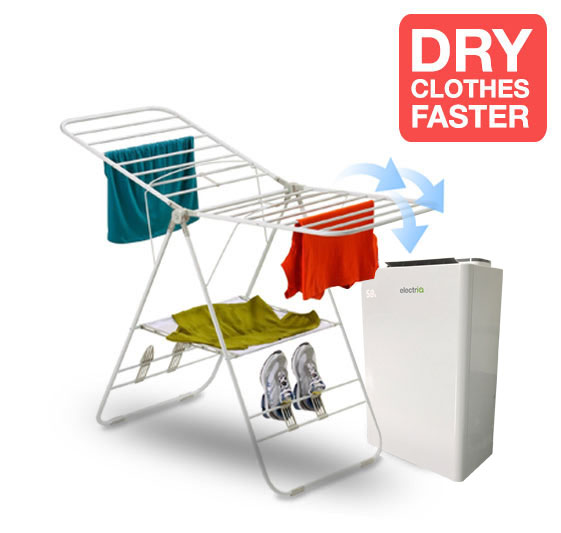 LAUNDRY MODE
If you're finding it difficult to dry laundry outside due to the rain, then you'll be pleased to hear that dehumidifier comes with a handy laundry mode setting that significantly reduces the drying time of damp laundry indoors. This clever little feature will also benefit your heating bills too because you won't have to keep your heating on long to dry your clothes.
Key Features:
Energy efficient, great for up to 6 bedrooms, offices and light commercial applications
Saves 50% of the running costs compared with standard dehumidifiers
Control and monitor the air quality of your home, office, boat, caravan, garage or holiday home from anywhere using your Android or IOS phone or tablet<l/i>
Follow me function - transforms the remote control into a humidistat which adjust the dehumidifier levels according to where you place the remote
Cost effective way to combat mould, condensation and damp
Advanced 6 stage Air Purifier mode with TRUE HEPA filters, UV steriliser and Ioniser
Antibacterial tank stops the mould growth in the tank
Special laundry mode: dries laundry more efficiently than a tumble dryer and takes less space
One touch smart mode to maintain optimum humidity
Built-in handle and castors
Slim and stylish design
Technical information:
Extracts up to 25 litres per day
Digital humidistat with backlight LCD display showing current room humidity and temperature
Accurate adjustable humidistat allowing settings from 35-80%rh
Automatic dehumidification function for simple one touch operation
Permanent drainage port or tank use
1 – 24 hour start/ stopping timer
Strong carry handle for easy transport
Two fan speeds for good balance between quiet operation and improved air flow/ performance
Air Flow (nominal): 190 m3/hr
Auto restart on power off
Max noise level Maximum 45 dB(A)
Operating Temperatures 5-35 degrees celsius
Refrigerant R134a
Rotary Compressor
Child Lock for added safety
Tank Capacity: 5 litres
Dimensions:
W x H x D: 400 x 623 x 218mm
Weight: 15.5Kg

Why choose us?
We've won awards for our products

We use the same factories as bigger brands

We offer hassle-free warranty

We have top notch customer service