Product Information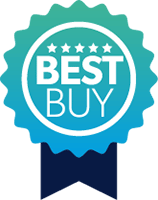 Best Buy
By collaborating with some of the world's greatest brands, we've created specialist Best Buy collections across our most popular product ranges. We will keep them updated, to bring you the best choice, the best price and the best products. And that's a promise.
What stands out
Hidden from sight, this hood fits into any kitchen
770 m³/hr extraction rate is ideal for larger kitchens
Three speeds + boost setting efficiently clears the air
Built-in LED strips illuminate your cooking space
Extract the air for a fresher kitchen as you cook
Washable grease filters keep the hood running smoothly
The details
Elegant and minimal, Cloud Seven is a hood with a simple and pure design, made of stainless steel and composed of a panel with perimetral aspiration and powerful LED strip lighting. Free the environment around and over the cooktop, guaranteeing great aspiration performance and grout odour and fume removal. Taken care of down to the finest details, it's available both in duct out and recycling version. The Cloud 7 is easy to install thanks to Elica's innovative installation system.
Essential info
Remote control
Stainless steel finish
4 Outlet options for ducting out
2 x 7W LED strip lighting (3,500°K)
2 Aluminium grease filters
A++ energy efficiency rating
Up to 460 m³/hr maximum airflow (770 with boost)
60 dB Maximum noise level (71with boost)