Product Information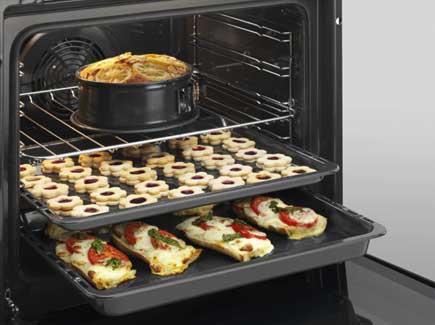 The AEG Competence electric double oven is the perfect choice for a busy household. Increase your cooking space without wasting space thanks to the built-in design. Designed to fit seamlessly within your kitchen, making your cooking experience more efficient with its easy to use touch controls, multiple oven functions and easy clean interior.
INCREASED COOKING SPACE
The AEG Competence oven brings a wealth of cooking space to your kitchen with a 68L main oven and 43L secondary oven. With a larger capacity comes more shelf positions, find the perfect cooking level for your dish. Position more dishes at once within the oven, with telescopic sliding shelves accessing the shelves is easier and safer, giving you more control when loading extra-large dishes.
VERSATILE COOKING
The oven has great functionality, enabling you to cook in a variety of methods to suit your dish. Cook a main meal in the bottom main oven and sides or snack in the top secondary oven. The oven ensures no flavours will be transferred between cavities.
Base heat finishing enables only heat from the bottom element which proves perfect for reheating pies and pastries. Using only the bottom element is also ideal for keeping food warm whilst not over cooking food.
Top heat browning provides heat only from the top element, this is great for adding a golden brown finish to lasagne or shepherd's pie.
With conventional cooking heat is provided from both the top and bottom element, creating traditional cooking zones, perfect for baking bread and cakes as the oven becomes hotter at the top.
The dual circuit economy variable grill uses the inner and outer part of the grill element to provide full width even grilling, excellent for larger dishes or evenly grilling six pieces of toast.
Fan controlled defrosting comes in highly practical as a replacement to leaving food out to defrost. The oven will ensure even, safe and hygienic defrosting in less than half the time by circulating room temperature air around the food slowly.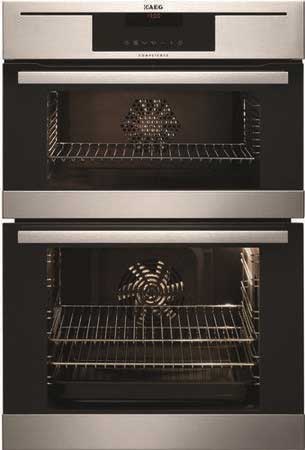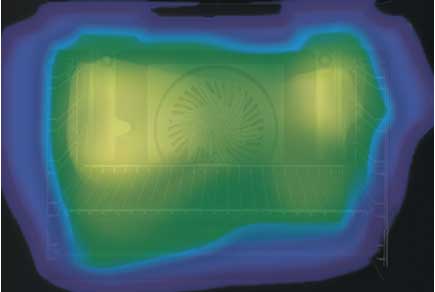 FUNCTIONALITY
The Isofront oven doors are triple glazed, multiple layers of glass with a reflective coating ensure heat is locked in and maintain a consistent heat inside the oven for quality cooking.
Thanks to the safe to touch Plus door, the outside of the oven doors maintain a low temperature to ensure safe interaction.
The oven is controlled with stylish touch controls and retractable dials, easy to use whilst maintaining a modern, seamless appearance.
CLEANING MADE EASY
The oven has heat activated catalytic cleaning. The catalytic coating on the top and sides of the oven absorb any grease and any dirt or spillages are oxidised. Regularly heating the oven up to 220°C the residue is burnt away.
The oven doors and glass panes are all removable, making it easier for you to give your oven a thorough clean.
Features:
Increase cooking capacity without wasting space
Position more dishes perfectly at the same time
Telescopic shelf runners give full control when loading dishes
Low door temperature for safe interaction
Hot air fan system ensures even heat circulation
Heat activated catalytic cleaning
Touch controls with LED display
Isofront® plus triple glazed door – locks in heat
Dual circuit economy variable grill
Removable door and glass panes for easy cleaning
Fan controlled defrosting
Energy efficiency rating: AA