Product Information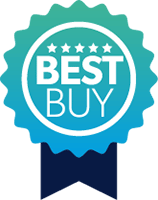 Best Buy
By collaborating with some of the world's greatest brands, we've created specialist Best Buy collections across our most popular product ranges. We will keep them updated, to bring you the best choice, the best price and the best products. And that's a promise.
What stands out
Slim Footprint with Powerful Cooling- 10000 BTU/h cooling capacity with 17°C-30°C adjustable thermostat
Ideal for medium to large-sized spaces such as living rooms, bedrooms and offices
Quietest in its class with 5 speed DC fan balancing quiet operation with high cooling performance
Great energy efficiency: Class A costs less than 15 pence per hour to run
Eco Friendly: Using the latest refrigeration gas with zero ozone depletion potential (ODP) and lowest possible global warming potential (GWP)
Unique SMART COOL mode: an intelligent one-touch cooling mode where the fan speed is automatically adjusted based on the amount of cooling required for the set temperature
4-in-1– operating modes include air conditioner, fan only, dehumidifier and sleep mode
Sleep mode turns off operation lights and reduces fan speed to its quietest setting
Easy to use digital display and control panel with Timer and Remote control
Timer: 1-24 hours turn-on / turn off
Auto-Restart on power cut off
It's ready to use straight out of the box and does not require installation
The details
This stylish 4-in-1 air conditioner is one impressive model. Its compact, portable design packs enough power to cool rooms up to 28 SQM without taking up too much floor space. Plus, there's the option of a fan mode which is great for when you're on your own and only need a small area of your room cooling quickly. As well as cooling your room, the air conditioner doubles as a powerful dehumidifier to remove any excess moisture that can lead to the growth of mould and damp - ideal for when you need to dry your laundry indoors. And, thanks to the dehumidifiers advanced self-evaporative system, you won't have to empty the water tank half as much because most of what is collected is reused to cool the condenser coils.
The air conditioner is ready to work straight out of the box and doesn't require any permanent installation, so you can have it up and going in no time at all. It stands on a set of castor wheels and features integrated side handles, meaning you'll be able to move it from room to room with ease. The digital control panel and LCD display makes for a quick and easy selection of the functions, fan speeds and temperature settings. There's also a timer function that can be set to automatically switch on/off at a convenient time - so you can have it run while you're sleeping, at work, or at an off peak electricity period.
Essential info
4 in 1 - Works as an air conditioner, fan or dehumidifier with Sleep mode
10,000 BTU - Perfect for cooling medium to large-sized rooms up to 28 SQM
5-speed turbo fan - Gives you the best balance between quiet and powerful airflow with the latest DC Fan
24-hour timer - Helps save on energy usage and can be set to pre-cool rooms
Quick and easy operation - control panel, LED display and remote control
Highly portable design - Built-in carry handle and castors for easy movement
Manually Adjustable Louvres for Custom Air Direction
Swing function for improved cooling airflow
HFC Free environmentally friendly air conditioner with Zero Ozone Depletion Potential and low GWP
Dimensions (W*H*D): 364 x 689 x 348mm
Weight: 26Kg
More info
Dehumidification (max): 24 L/day
Airflow: 350 m³/h
Cable management system
Power supply (V): 220-240
2.93 kW Cooling
Power consumption (W) 1.09 kW (cooling)
Running Current: 5.0 Amps (cooling)
Integrated handles and durable castor wheels
Refrigerant: EcoFriendly R290 with ODP: 0 and GWP: 3 (vs 675 for R32)
Directional louvres
Hose 1.8 m
Noise Level: ≤61dB(A)
12 Month hassle-free warranty
What's in the box?
1 x Air Conditioner
1 x Exhaust hose
1 x Exhaust fan outlet
1 x Window kit
1 x Remote control
Please Note: All portable air conditioners must be vented out so the heat is removed from the room that is being cooled. The ideal solution is to vent them through a wall or window. For your convenience, this air conditioner is supplied with a hose and a window venting kit so you can start using it straight away! The provided kit is designed to be installed with sliding or sash windows but is not ideal for other window types. However, the provided fishtail adapter can be used with most windows or doors. During cooling, the fishtail reducer ensures that the opening is as small as possible. For even better cooling, we provide an optional universal window seal at checkout.