Product Information
THE IDEAL STORAGE SOLUTION
This great value wall shelf is engineered from tempered glass that can accommodate up to 10Kg. It's ideal for storing your TV accessories such as set-top boxes, games consoles and dvd players. You can even adjust the height of the shelf to accommodate your devices. It includes all the screws to fit the bracket to your TV and the fittings to secure the wall bracket to the wall.
Features:
Flat to wall TV Accessory shelf
Perfect for mounting your DVD/Blu-ray player, Games Console or Set-top Box
Supports up to 10Kg load
Made from tempered glass
Includes mountings and Fittings
360 x 250 mm (tempered glass size)
83 x 32 mm (mount size)
1 Year Warranty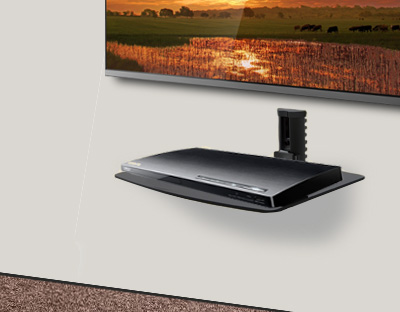 Why choose us?
We've won awards for our products

We use the same factories as bigger brands

We offer hassle-free warranty

We have top notch customer service