Product Information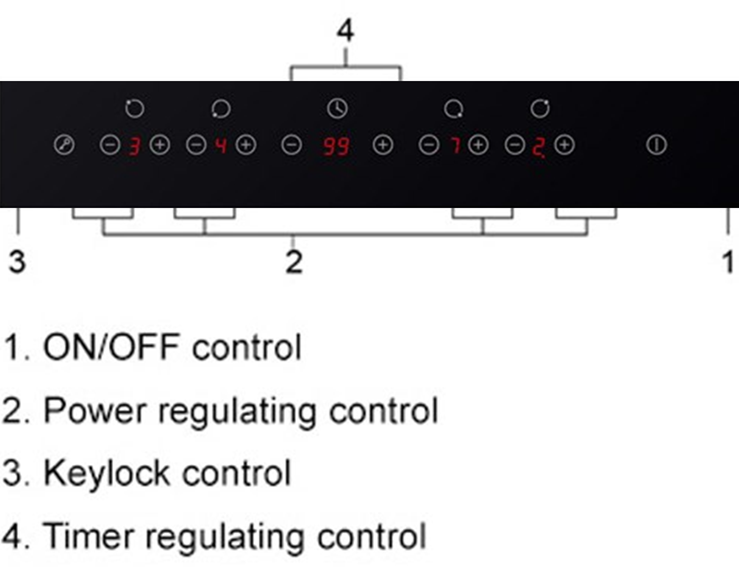 Great value Ceramic Hob
This electriQ ceramic hob comes with 9-power settings for each zone, so that you have precise control of the heat going to your cooking, as well as better control over whether a food simmers or boils, so that nothing gets over-cooked.
Safety Features
This touch hob has a key lock control button that allows you to prevent anyone else from using the functions.
If you leave something on the hob too long and an excessive temperature is monitored, then the automatic safety switch off function will turn the hob off, helping to prevent over-cooked food.
After cooking is done, the residual heat indicator will let you know if the hob is still too hot to touch before you go to clean it.
Timer
The electriQ hob comes with a minute minder that can alert you when the dinner is done if you're away from the hob. With a distinct alarm, this hob will keep an eye on your food and remind you to return to it at the right time.
How will it look in my kitchen?
Unbranded and finished in black ceramic glass allows this hob to blend with your other kitchen appliances and will be a great addition to any kitchen. With distinct touch controls and a clear outlay, its design is eye-catching, easy to use, and effortless to care for.
Being a standard width for hobs makes this ElectrIQ appliance suitable for a lot of kitchens. To be sure, check the dimensions carefully before buying:
Hob Dimensions – the actual size of the hob:
(w) 590mm x (H) 55mm x (D) 520mm
Cut out size – these are the dimensions you will need to cut out of your kitchen counter to ensure your hob fits:
(H) 55mm x (W) 564mm x (D) 494mm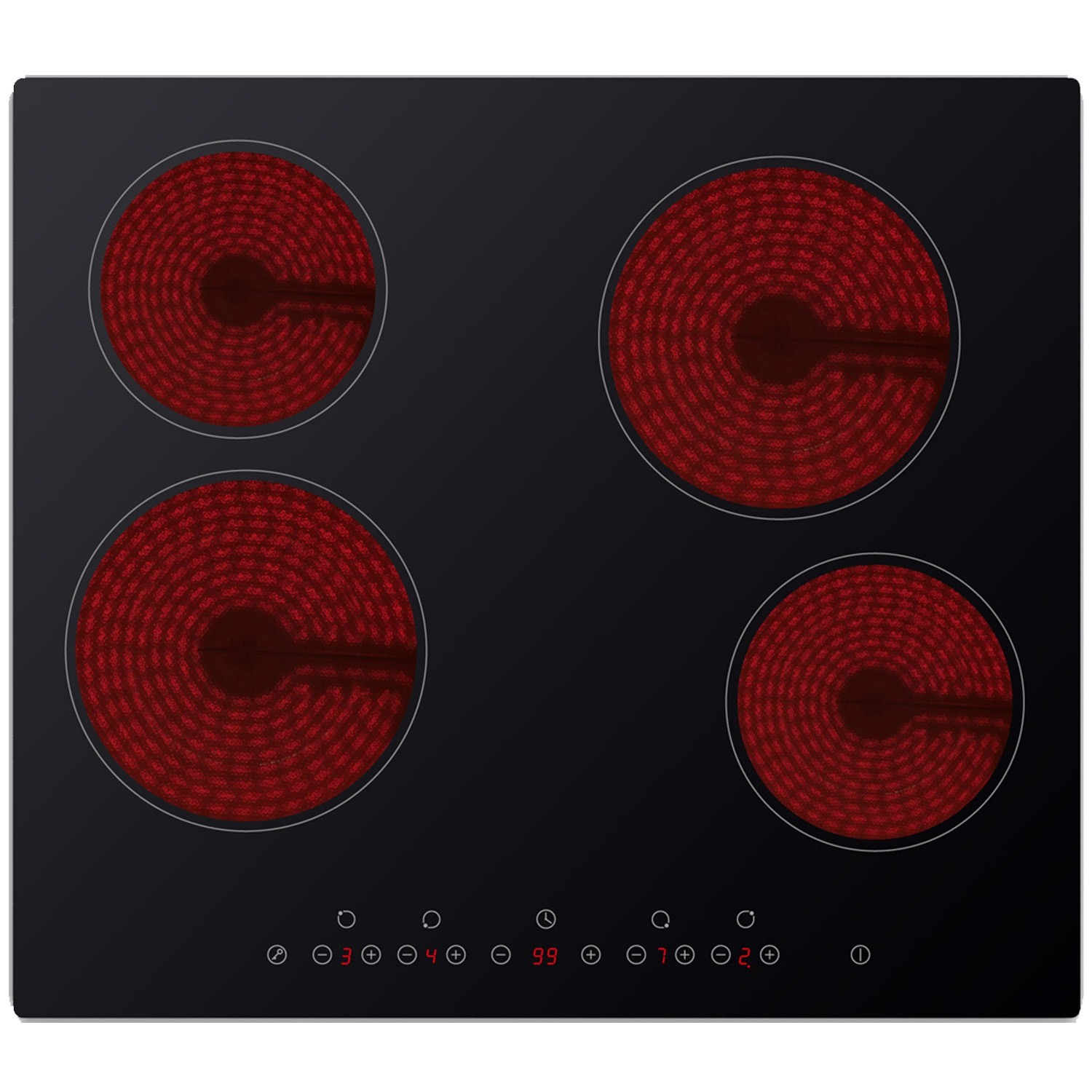 Please also remember to leave 50 mm of worktop counter space at all sides of the hob, giving all four sides 50mm of counter to rest on.
Quality with electriQ
This competitively priced electriQ Ceramic touch control hob is manufactured to the same standard as the leading brands, using premium materials and technology to give you quality performance without paying for the brand name.
9-stage power settings – for a more precise and controlled managing of your cooking.
Timer – to remind you when the cooking is done when you're away from the hob.
Touch control – for an easy to use and immediate cooking experience.
Control lock – so that you can control when you can use the hob, and when you can't!
Automatic safety switch-off, in case the heat gets too high for your food!
Residual heat indicator, so that you'll know when it's cool enough to touch.