Product Information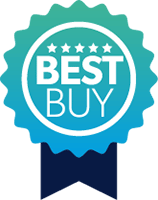 Best Buy
By collaborating with some of the world's greatest brands, we've created specialist Best Buy collections across our most popular product ranges. We will keep them updated, to bring you the best choice, the best price and the best products. And that's a promise.
What stands out
Create delicious and healthy vegetable crisps and fruit snacks
Produce your own ingredients ready for baking, cooking and seasoning
Perfect for use in a commercial kitchen – there's plenty of space inside
Adjust the temperature between 35 and 75°C to find the ideal conditions
The manual is packed full of recipes and guides to help you perfect your dehydration
The details
Powerful, spacious, and so easy-to-use, this dehydrator is ideal for bakeries, cafes and restaurants. Giving you the ability to produce herbs, seeds, dried fruit and more to be used in a variety of recipes, you'll know exactly how fresh each item is and be sure you know what has been used in the process. So whether you need some vegetable crisps to use as a side for sandwiches, raisins or dried strawberries for baking or something to use on its own like beef jerky, this dehydrator has got you covered.
Dry anything from coconut to pineapple, beetroot to mushrooms, ginger root to garlic cloves and even beef to mackerel - the opportunities are endless. Also perfect for the home baker, enthusiastic cook or health-conscious snacker; this dehydrator suits a home kitchen too and is versatile enough for everyday use.
Comprising of six spacious shelves, it's easy to fill them all with the same item for a huge batch of dried goods, or if you need a variety, you can dehydrate several smaller batches together. It's so easy to get the perfect results too, with a temperature that is adjustable between 35 and 75°C and a timer that you can set anywhere from 30 minutes to 48 hours. We've even included some tasty recipes and a handy guide in the manual to help you get started. Built using stainless steel, this dehydrator is also easy to keep clean and hygienic after each use.
Essential info
Dimensions: H 31 x W 34 x D 45 cm
Shelves: 6
Shelf size: W 30 x D 33 cm
Timer: 0-48 hrs
Temperature: 35°-75°C
More info
Dehydrate fruit, veg, meat, herbs, seeds and more
Create your own healthy snack alternatives
Locks in foods nutritional values and intensifies flavours
Pre-longs foods shelf life
Square shelf design offers a more substantial capacity compared to standard round shelf designs
Turbo Vortex Technology produces even drying on every tier
Gentle, even heat draws away moisture without cooking
Practical transparent door, easily monitor food
Hinged door and sliding shelves offer easy access
Timings and recipes included in the manual
Suitable for commercial and domestic use
Unlike standard dehydrators, there's no need to build or dismantle the unit
Easy-clean, dishwasher safe (top dishwasher rack only)
Voltage: 220-240 V
Power: 550-650 W
1 Year warranty