Product Information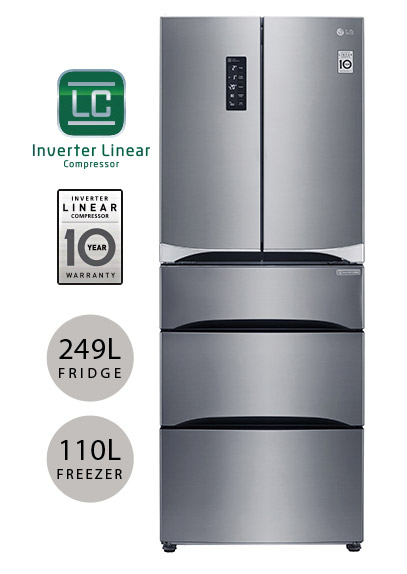 DIMENSIONS: H 185 x W 73 x D 70 cm
Delivering efficient storing and freezing, with plenty of space, the LG GB6140PZQV fridge freezer is the ideal addition to your kitchen. Whether you are a food lover who enjoys preparing a wide range of dishes, or have a medium to large household, this fridge freezer is perfect for you.
Offering a 402L overall capacity, you can easily fit a weekly shop of up to 22 bags inside.
EFFICIENT AND EFFECTIVE RESULTS
The LG GB6140PZQV keeps your food fresher for longer while minimising the amount of energy used. The inverter linear compressor maintains this brilliant performance, with even quieter results. A piston drive reduces friction, which means the compressor lasts longer and is much more durable.
SPACIOUS DESIGN
Designed to optimise the space inside, providing plentiful and varied storage options for your items, the GB6140PZQV makes it easy to keep raw and cooked foods apart, keeps vegetables fresh and crisp and provides easy access freezing. A BioShield coating prevents any mould from forming on the GB6140PZQV's seal, helping to keep it more hygienic and longer lasting.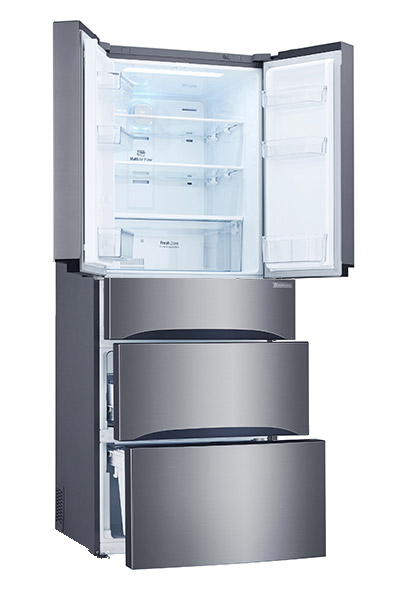 Fridge
The fridge offers storage over three shelves, all of which are full width while six door balconies offer sturdy and snug storage for taller items such as bottles. A Fresh Zone salad crisper drawer provides the perfect environment to keep fruit and veg fresh and crisp. With two doors, you can find items quickly and easily.
Also featuring Multi-Flow technology, the fridge has a consistent temperature throughout. As the air is always on the move, items are kept fresher for longer.
Freezer
Split into three drawers, the freezer provides efficient and convenient storage. With varying sizes, you are sure to get the best results for different items. You can store smaller items in the top drawer, making them easy to access.
As each freezer compartment is separated, each with an individual front, you can find items without wasting energy by keeping the entire freezer open. Featuring a twist ice tray and a Freezing Zone for fast freezing, this freezer offers a huge range of convenient features.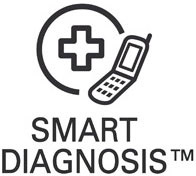 SMART DIAGNOSIS
Helping you to find issues quickly and easily, LG's intuitive Smart Diagnosis service gives you all the information you need without calling a technician. Simply call LG's customer service helpline and place your phone on the appliance and you will be given a diagnosis in seconds, including an immediate solution.
Features
A+ energy efficiency rating
Multi air flow
External LED display
Fast freeze
Child lock
Smart diagnosis
Twist ice maker
BioSheild
Door alarm
Linear compressor
Total no frost
LED interior light
---