Product Information
This Hotpoint built-under oven will add versatility and convenience to your cooking so that you can focus on getting perfectly cooked results each time. With 5 handy functions that include a slow cook function and a defrost function, this double oven gives you two spaces with which to whip up fantastic meals for the whole household.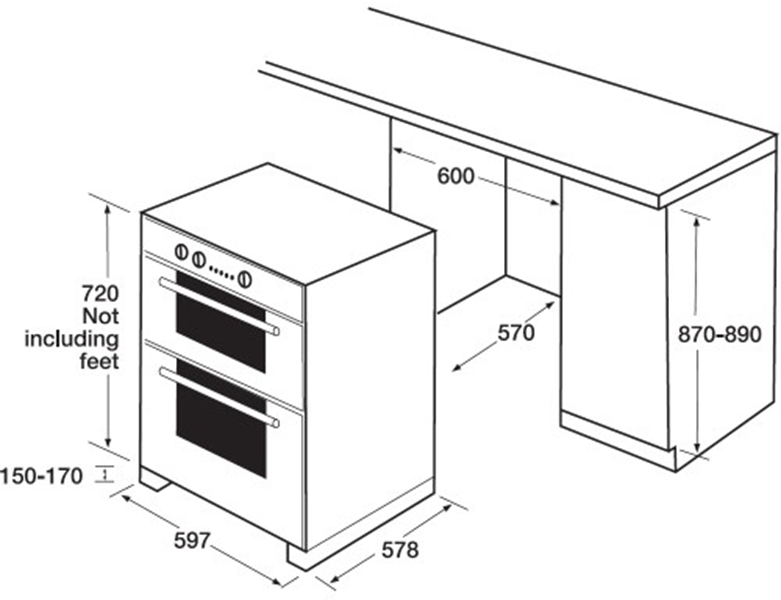 Capacity
Main oven capacity: 51 litres
Top oven cavity: 32 litres
Energy rating: B/B
How will it look in my kitchen?
This electric double oven is designed to be fitted under you kitchen countertop, which is ideal for a compact kitchen or those who don't want to use up floor space on appliances. With a clean white design, this built-under double oven is stylish and traditional, and will go well with other white appliance such as fridges and freezers.
Dimensions (cm): (H) 88 x (W) 59.7 x (D) 57.8 (Height includes feet)
5 functions for convenient cooking:
Fan oven: This main oven function circulates heat evenly around food, reducing cooking times by up to 20% and temperature levels by 10-20°C, compared to a conventional oven.
Conventional oven: The top conventional oven is really useful for extra cooking space, as well as an area to heat up plates or keep already cooked dishes warm.
Grill: this twin variable grill can be used on half or full power which makes it versatile for grilling foods all the way from small snacks to browning larger dishes.
Defrost feature: Using the circulaire element to wrap room temperature air around frozen foods, reducing the amount of time they take to thaw.
Slow cook feature: This function maintains a constant temperature of 90°C so that you can slowly cook meats, casseroles and other dishes to be tender and succulent.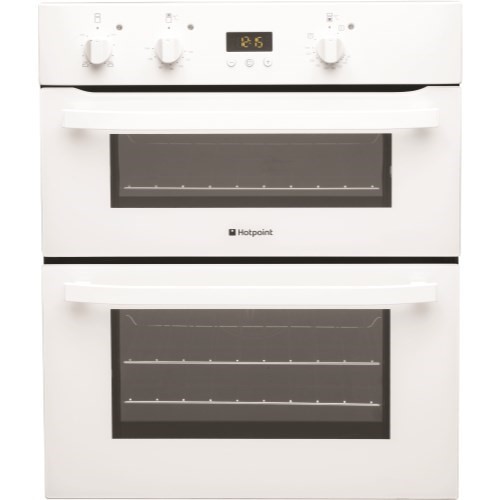 Easy to clean
No one likes to spend hours on their hands and knees cleaning the oven, so to make it easier for you, this double oven comes with removable inner door glass than you can easily take out and clean from the convenience of the sink. The easy clean enamel on the inside of the ovens have a smooth surface that makes it easier to effortlessly wipe food splatters away within minutes.
Cook to your schedule with the timer
For added flexibility to your cooking, this double oven comes equipped with an electronic display and programmable timer. As well as the minute minder, this timer allows you to programme the cooking duration and end time of a function so that you can have cooking progressing even when you're not in the house.

Electric built-under double oven
5 functions incl. defrost and slow cook functions
Doors remain cool to the touch
Fully programmable timer
83 litres of usable cooking space