Product Information

This is a graded product. A2 products may have minor visible dents & scuffs. All products are tested and are in good working order.
GRADE A2 - Dent on rear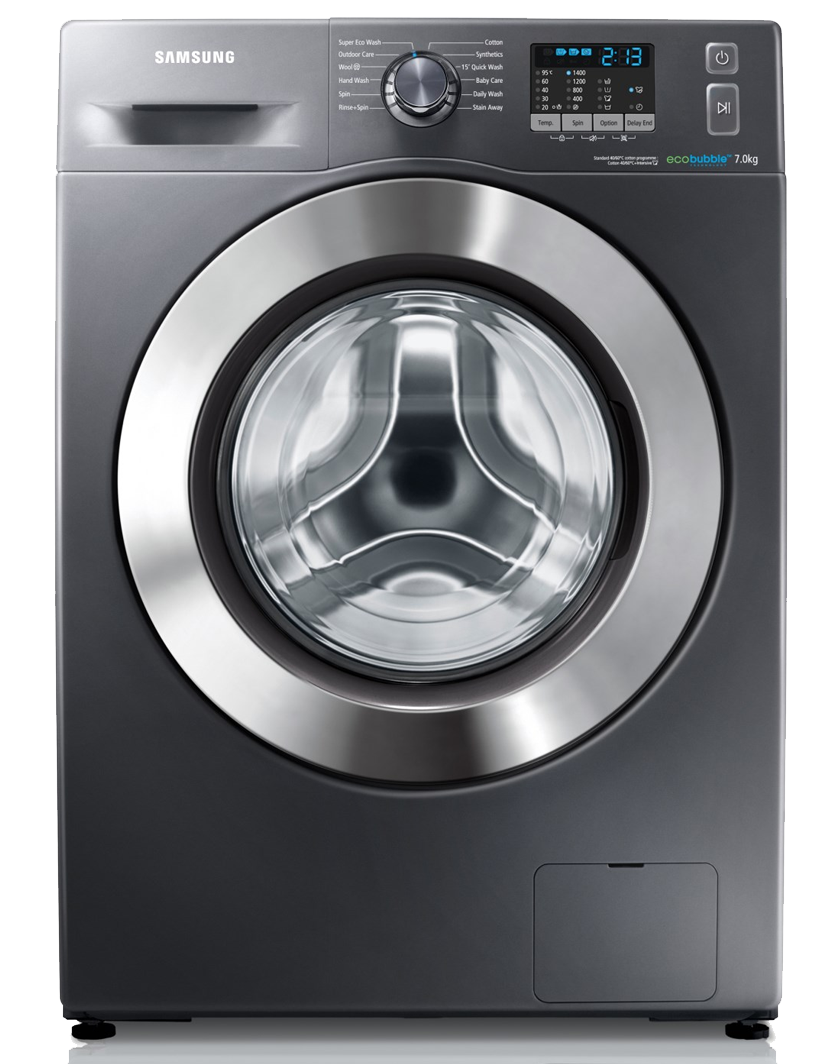 With an energy efficient rating of A+++ and 7Kg wash load capacity that could hold up to 35 adult t-shirts, this great value Samsung Washing machine offers the best of both worlds to ensure you always get pristine clean results while being economical on water, detergent and energy.
Dimensions: W600 x D550 x H850mm
Programmes
To make your life that little bit easier, this washing machine boasts 15 washing programmes for outstanding performance for all types of material and load size.
Cotton, Wool, Synthetics, Daily Wash, Super Eco Wash, Outdoor Care, Stain Away, 15 min quick wash, Baby care, Spin, Rinse and Spin, Rinse +, Intensive Wash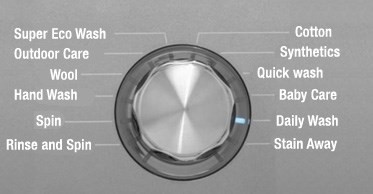 Removes stubborn stains
Equipped with Samsung Ecobubble technology, this washing machine makes light work of dirty laundry by generating cleansing bubbles that penetrate your clothes to loosen up the toughest of stains - including wine, tomato, blood, chocolate and grass.
Diamond Drum
For powerful yet gentle washing performance, this model boasts a diamond embossed drum that's designed to gently move your clothes when in operation and prevent them from being damage.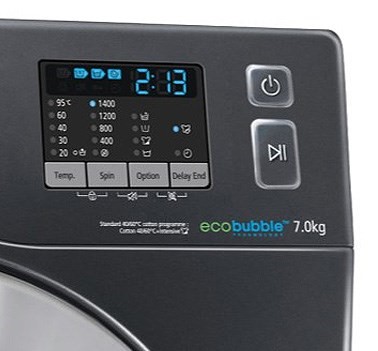 Easy to use control panel
The large digital graphic display makes it easy to view your wash information including remaining wash cycle and any error messages.
Simply turn the cycle selector to your preferred programme setting, choose your desired temperature, spin and soak options, press the start button and then away you go! It's that easy.
Washes when you want it to
This Samsung washing machine comes with time-conscious delay timer that can be set from 3 to 19 hours in one hour increments, so that the washing can be done at a convenient time to suit you. For example you can set the washer to function at night to save on electricity bills and wake up to clean clothes.
A+++ Energy Efficiency Rating
To help you save money on your energy bills this washing machine boasts an A+++ energy rating (40% more energy efficient than "A" rated models) as well as some very clever technology. It's fitted with a system of sensors to monitor your load and automatically adjusts the water intake and wash time for the most efficient performance possible.
Key Features:
1400 rpm variable spin speed
7Kg washing capacity
A+++ Energy Efficiency
Eco Bubble technology
A+ Energy Efficiency Rating
Spin-drying Efficiency Class: B
diamond Drum
Delay timer
Quick Time wash
Wash Noise level: 61dB
Spin Noise level: 79dB