Product Information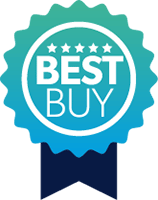 Best Buy
By collaborating with some of the world's greatest brands, we've created specialist Best Buy collections across our most popular product ranges. We will keep them updated, to bring you the best choice, the best price and the best products. And that's a promise.
What stands out
Huge overall 96L capacity makes it perfect for entertaining
A precise LED timer helps you to cook every meal to perfection
A handy cake function gives you delicious baked results
Catalytic liners make cleaning quick and easy
Space saving under counter design
The triple glazed door keeps it cool to touch
Stylish stainless steel design, this oven looks great in any kitchen
The details
The Hotpoint DU2540IX is the perfect solution for any kitchen. Designed to be built under your counter, the dual cavity design gives you added cooking space without taking up any vital floor space.
The fan assisted main cavity offers Circulaire Roasting technology, cooking meat and other items evenly from each side, perfect for roasts, chops and more. This fan technology also ensures the temperature is even throughout the cavity which is perfect for cooking several items together or batch baking.
The grill is housed in the top cavity, making it ideal for grilling items while you bake or roast in the main oven. Perfect for cooking smaller items, this oven can also be used conventionally. If you enjoy preparing big meals for friends and family, you'll have plenty of room for all of your dishes.
Finished in stainless steel, this Hotpoint oven blends effortlessly into any kitchen and looks great alongside your other appliances.
Essential info
Under counter built in design
Dimensions: H90 x W50 x D60 cm
Fuel type: Electric
Top cavity: 37L conventional oven and grill
Bottom cavity: 59L Fan assisted oven
Energy rating: B
Warranty:1 Year labour/10 years parts
More info
Built Under Oven - The oven is fitted underneath a worktop, fitting alongside kitchen cabinets.
Circulaire Roasting fan technology
Catalytic enamel lining
Integrated grill
Triple glazed door
B energy efficiency rating
Digital timer
3 main oven functions
2 top oven functions
---