Product Information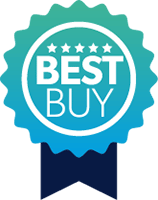 Best Buy
By collaborating with some of the world's greatest brands, we've created specialist Best Buy collections across our most popular product ranges. We will keep them updated, to bring you the best choice, the best price and the best products. And that's a promise.
What stands out
Store up to 23 bags of shopping in the 431L capacity
Never defrost again thanks to Frost Free Technology
Its French design offers a stylish kitchen addition
Double door fridge makes organisation and access easy
A full-width salad crisper delivers more space for veg
Spacious freezer drawers make it easy to find items
External controls to help adjust the conditions inside
The details
Perfect for a family home, this French-style fridge freezer not only offers a substantial 431L overall capacity it also offers excellent organisation and stunning style. The double door fridge lets you see everything at once, making loading and searching inside easy. There are six door balconies, so you can keep your milk, yoghurts and eggs in easy reach, while the full-width salad crisper means there's plenty of room for those fresh fruits and vegetables.
The freezer has a stylish yet practical two-drawer design. Easy to load and easy to find what you need without affecting the temperature. Its 137L individual capacity means there's plenty of room for those essentials as well as a few treats.
An external control panel gives you complete control over the settings inside. This includes a Holiday Mode, which turns the fridge off while maintaining a -18°C temperature for those items in the freezer while you're away.
Essential info
Dimensions: H 180.8 x W 73.1 x D 71.3cm
Overall capacity: 431L
Energy rating: F
Back Material: Metal
Fridge capacity: 294L
Freezer capacity: 137L
N.B. All large fridge freezers are doorstep or garage delivery only.