Product Information
If you are looking for a compact freezer that is convenient, space-savvy and smart then this Matrix under the counter freezer is for you. With a 107 litres of space, this 4 star rated freezer is perfect for smaller households and more space-conscious kitchens.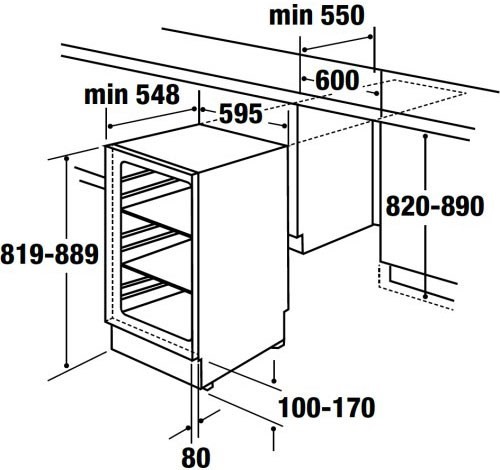 How will this fit into my kitchen?
This freezer is designed to be built under your kitchen counter, and the door will need a kitchen unit door fixed to the front so that it merges with your kitchen.
Dimensions: (W) 59.5cm x (D) 54.8cm x (H) 81.9cm
The front feet are height adjustable, which will make it easier to secure the freezer inside your kitchen unit and the door is reversible so you can position it to swing in a direction that suits the layout of your kitchen.
The hinges of this freezer are fixed hinges, also known as door-on-door hinges. This means your kitchen unit door screws directly to the freezer door and they open as one, resulting in a smoother and sturdier door movement.
Storage space
This built under freezer has 3 storage compartments that are transparent which makes it much easier to see into them, so you can scan and select quickly and keep the cold in rather than rummaging around in each drawer and letting heat in. It also comes with an ice cube tray.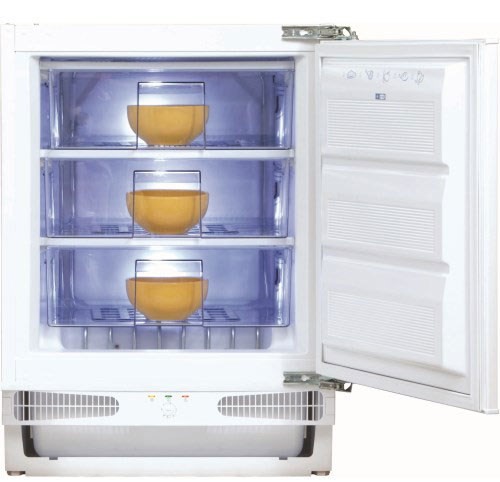 Capacity
Freezer capacity: 107/95l
Total capacity: 107/95l
Energy
Energy consumption per annum 187kW.h
Energy rating: A+
Technical Specification
Freezing capacity 9kg/24h
Noise level 44dBA
107 litre freezer
3 transparent drawers
4 star freezer rating

Matrix guarantee
All Matrix products are extensively tested to ensure complete assurance of quality and reliability.

2 Year Warranty
The entire Matrix range is covered by a 2 year warranty guarantee, offering support and maintenance.

Style & design
Products from the range are designed with the idea to combine modern functionality with timeless aesthetics.

The CDA Group
Matrix is part of the CDA group and has been established in the appliance world for over 10 years.