Product Information
Smart, clean-cut, and modern, the Zanussi touch control ceramic hob is not one to be missed! Coming with some fantastic features, this spectacular hob will deliver a carefree cooking experience, as well as helping you create some sensational meals!
Dimensions: D520 x W590 x H50mm
Stunning style
Made from glossy, reinforced black glass, this hob is a modern beauty!
Versatile with its silver accents and black base, the Zanussi hob will be a perfect accent to a modern, granite, glass, or gloss kitchen or a revitalising and pleasantly contrasting centrepiece for a more tiled, warm, and wooden kitchen.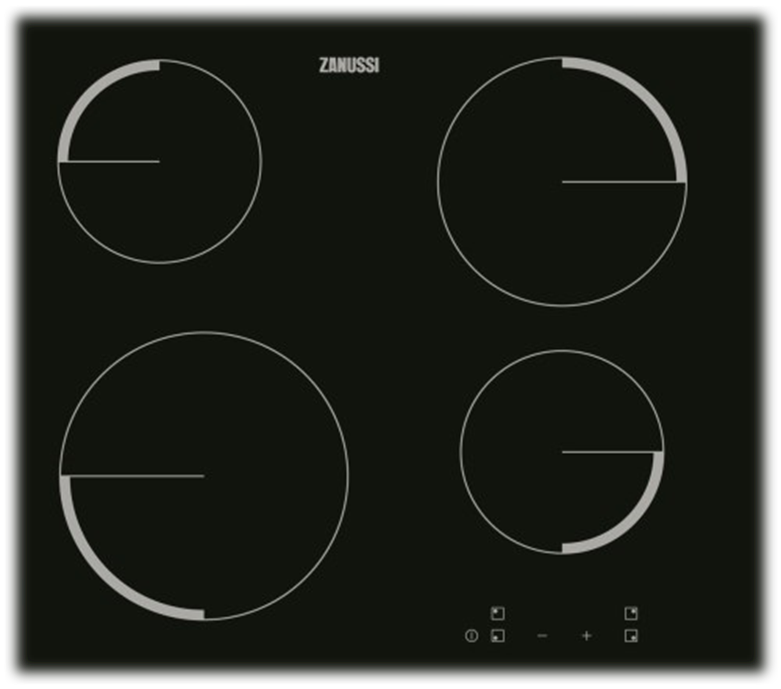 Super fingertip control
To go in line with the modern and sophisticated design, this hob comes with easy-touch digital controls and a digital display.
With minimalist styled icons alongside the controls, no mistakes can be made as to what you're altering on the hob, resulting in a much safer and carefree cooking process.
You'll find the controls at the front – no more leaning over hot pans to change the temperature!
Heats up fast
Fed up of drumming your fingers on the countertop, waiting for the saucepan of water to boil? Quick to heat up, you can get your dishes bubbling away on this ceramic Zanussi hob within minutes!
With three different sized heat zones, they are designed to suit the sizes of most pans. With your pans fitting to the size of the hob, you'll find it results in more even cooking results and less energy is wasted around the perimeter of the pan!
With more thorough and faster cooking, you'll be able to produce some sensational meals without any hassle with this Zanussi hob!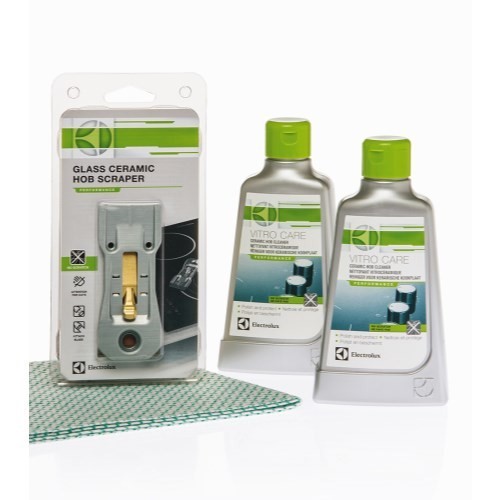 Cleaning? Easy-peasy!
The Ceramic glass surface makes for fast, easy cleaning, and is one of the most attractive features of a ceramic hob!
Known by Zanussi as "The less housework hob", food and sauce splatters will simply lift of the surface, making cleaning the least stressful chore after dinner for once!
To give your hob that extra TLC, it's definitely worth investing in a ceramic and Induction Hob Care Kit to keep your hob looking as good as new!
Easy-touch digital controls for carefree cooking!
Fast to heat up and more even cooking
Residual heat indicator
Easy to clean
Black reinforced glass with silver accents