Product Information
Small In One Oven
This compact oven is a one stop shop for heating, grilling, defrosting and cooking. Featuring a grill to brown you cooking for crisp results every time, this compact oven is a kitchen marvel! You can even use it to preserve healthy minerals and vitamins when cooking.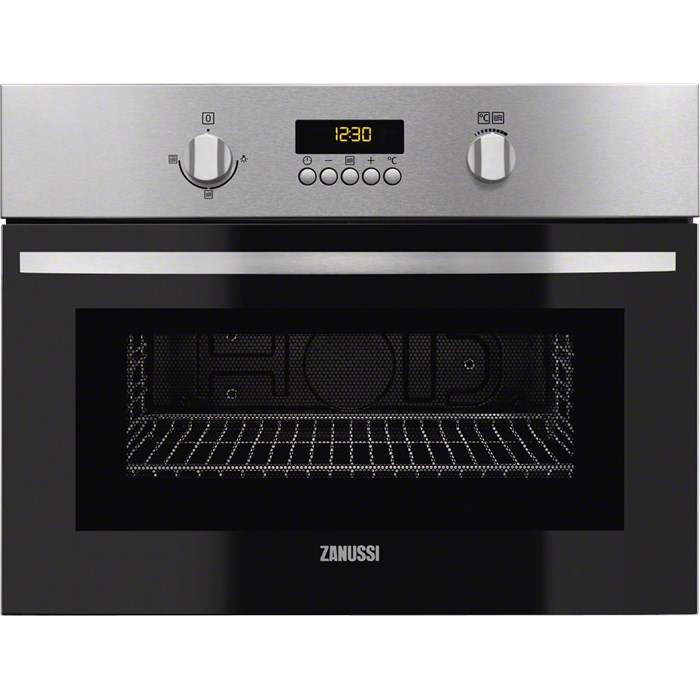 Bake, Roast or Grill
This oven is compact and versatile. You can bake, roast and this oven even grill with this marvellous micro-oven. This oven's compact and integrated design will give any kitchen a sleek and stylish feel whilst also leaving room for you to move about the kitchen freely.
Cook Worry-Free
The timer is a great way to cook, stress-free; no longer will you have to constantly watch the clock as the handy timer will alert you when your dish is ready. This is great for busy days where you want to get as much done as possible because, thanks to the timer, you don't have to be stood around in the kitchen waiting for your food to cook.
Dual Grill
This compact oven features a dual grill, so you can achieve traditional grilling for breakfast toasts or achieving the perfect browning on a lasagne. Despite its small size, this compact oven has all the grilling power of a full size oven, whilst also saving space and looking great!
No Smudges or Fingerprints
Keep your oven looking fabulous, always, thanks to the anti-fingerprint coating that keeps your oven free from unsightly smudges. Never struggle to give your oven that pristine shine again thanks to this oven's intelligent, smudge free coating.
Compact oven with grill function for maximum versatility
Timer function – easily make sure your food is ready on time
Anti-fingerprint coating keeps the oven looking clean
Chrome grid runners with auto-stop anti-tip shelves
Anti-fingerprint stainless steel
Fan cooled double glazed door with heat reflective glass
2 oven shelves
LED digital display
Removable door and glass panes for easy cleaning