Samsung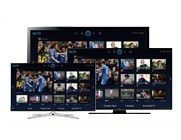 Samsung TVs
Samsung Home Appliances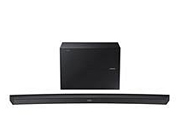 Samsung Soundbars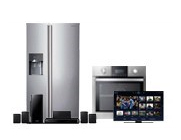 All Samsung Products
SAMSUNG is a world-renowned brand, recognised as one of the global market leaders by industry authorities.
Here at Appliances Direct, you can discover SAMSUNG's kitchen appliances, beautifully designed products for the modern home. Their features are developed with you in mind and are on hand to make life easier, more efficient and are cost effective to run.
Alternatively, why not have a look at our wide range of SAMSUNG TV's. As the world leader in LCD and LED television displays, SAMSUNG is at the forefront of entertainment technology.