Food can quickly lose its flavour, texture and nutritional value. This is due to the oxygen and moisture in the air, which can lead to you throwing away a large portion of your weekly shop. The electriQ Vacuum Sealer offers a solution to save you money by simply vacuum sealing your food. It will keep the contents fresh for up to five times longer than a conventional container, as these still trap air in with your food. Vacuum sealed food can stay fresh in your freezer without freezer burn for several months if not years .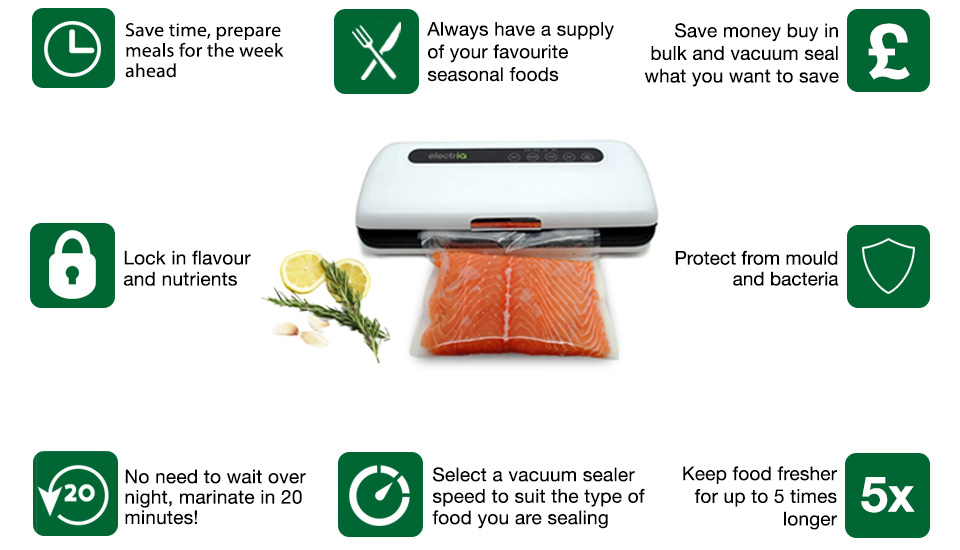 Cut the plastic roll to desired size.
Seal plastic together at one end to create a bag.
Add food to the bag and place in the vacuum sealer.
Press the lid down until locked into place and press vac seal.
Your food is now sealed!
TWIN ROLL PACK
Cut the rolls to size.
Dishwasher and freezer safe.
Handy if you don't want to have lots of containers.
Use in a sous vide or in a pan of simmering water