Product Information
The Stirio is an automatic stirrer powerful enough to stir a pot of food for up to 45 minutes!
With two stirring speeds, the Stirio can be used to stir anything with precision, whether it be risotto, porridge, soup or stew. It runs on rechargeable batteries, and comes with a handy charging station.
Now you can take care of other work, or simply enjoy some time off, while the Stirio takes care of your food, ensuring that nothing gets burned in your pots ever again!
Why is this stirrer right for you?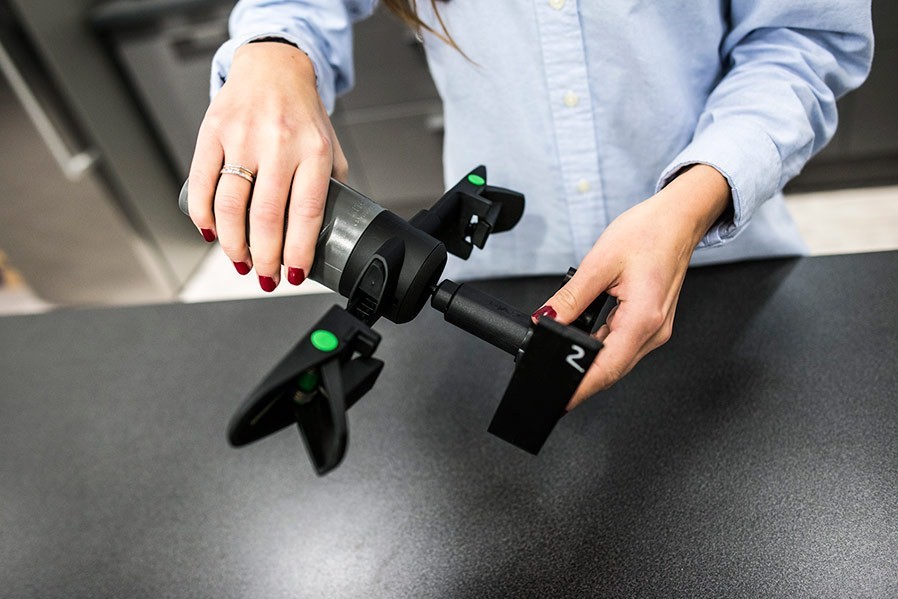 This innovative and useful little kitchen gadget won a Reddot Design Award in 2014. Even Gordon Ramsay is a fan, having used it on BBC1's The One Show! Its stand out features are:
Powerful, automatic pot stirrer with different speed options
Leave your pots unattended without risk of burning
Enhances the quality of stews, soups, sauces, porridge and risottos
Adjusts to your full range of pots and pans - from 16-28 cm diameter
Runs on rechargeable batteries and includes a useful charging station
Easy to use, clean and store
Does it only fit certain size pots?
The Stirio has adjustable axles and arms, so it will fit onto a wide variety of pots. Stirio can fit any pan between 16 and 28cm in diameter; simply adjust the length of the arms and secure the robust crocodile-style clips to the side of your pan. The two stirring speeds can be selected with the push of a button.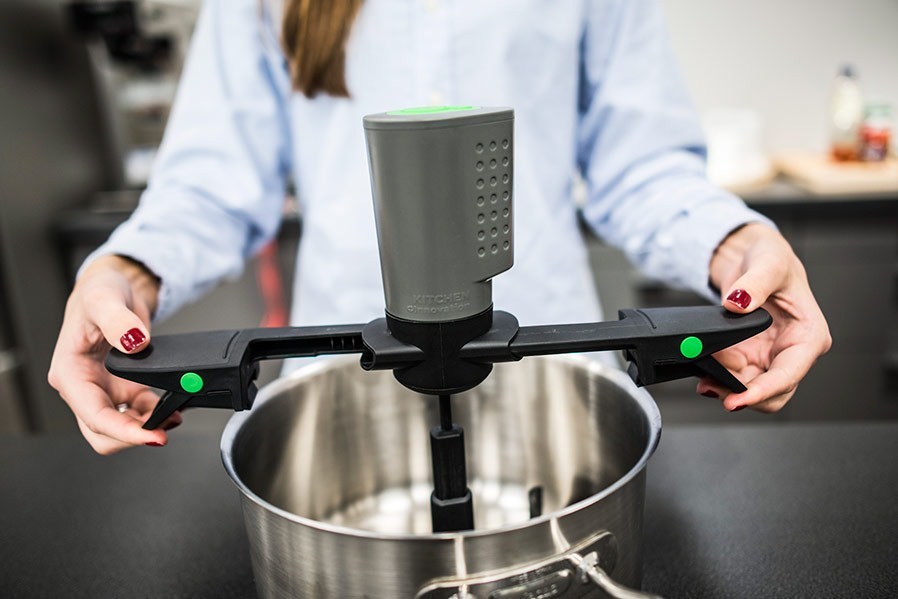 How easy is it to clean?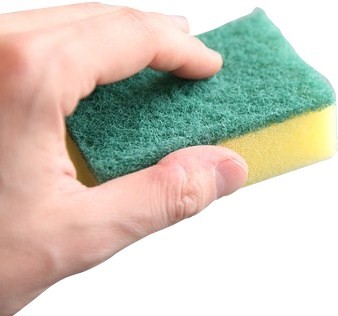 It is extremely easy to clean! The Stirio comes apart and all parts except the motor are dishwasher safe. The removable arms allow it to fit comfortably in your dishwasher and also allow for compact storage when you're not using the Stirio.
Powerful, automatic stirrer with different speed options
Leave your pots unattended without the risk of burning
Enhances the quality of stews, soups, sauces, porridge and risottos
Adjusts to your full range of pots and pans - from 16-28cm in diameter
Runs on rechargeable batteries and includes a useful charging station
Easy to use, clean and store
Product Dimensions: 25 x 20 x 10cm; 699g
Boxed-Product Weight: 1.3Kg