Product Information
Grade A2 - Average condition with visible light scuffs or dents

1-year guarantee
Enjoy the peace of mind that your product is covered with a guarantee on both parts and labour.

Fully working
Our expert engineers rigorously test and check every product to ensure everything functions as it should.

What's included
All accessories are included unless otherwise stated in the description below.

Limited stock
Our refurbished products sell out quickly, so be quick and get a fantastic product at a fraction of the new price.
This is a graded product. A2 products have minor visible dents & scuffs. All products are tested and are in good working order.
GRADE A2
Enjoy the perfect blend of style and functionality with this powerful 90cm Curved Glass Chimney Cooker Hood
Dimensions:W x H x D: 900 x 430-800 x 500mm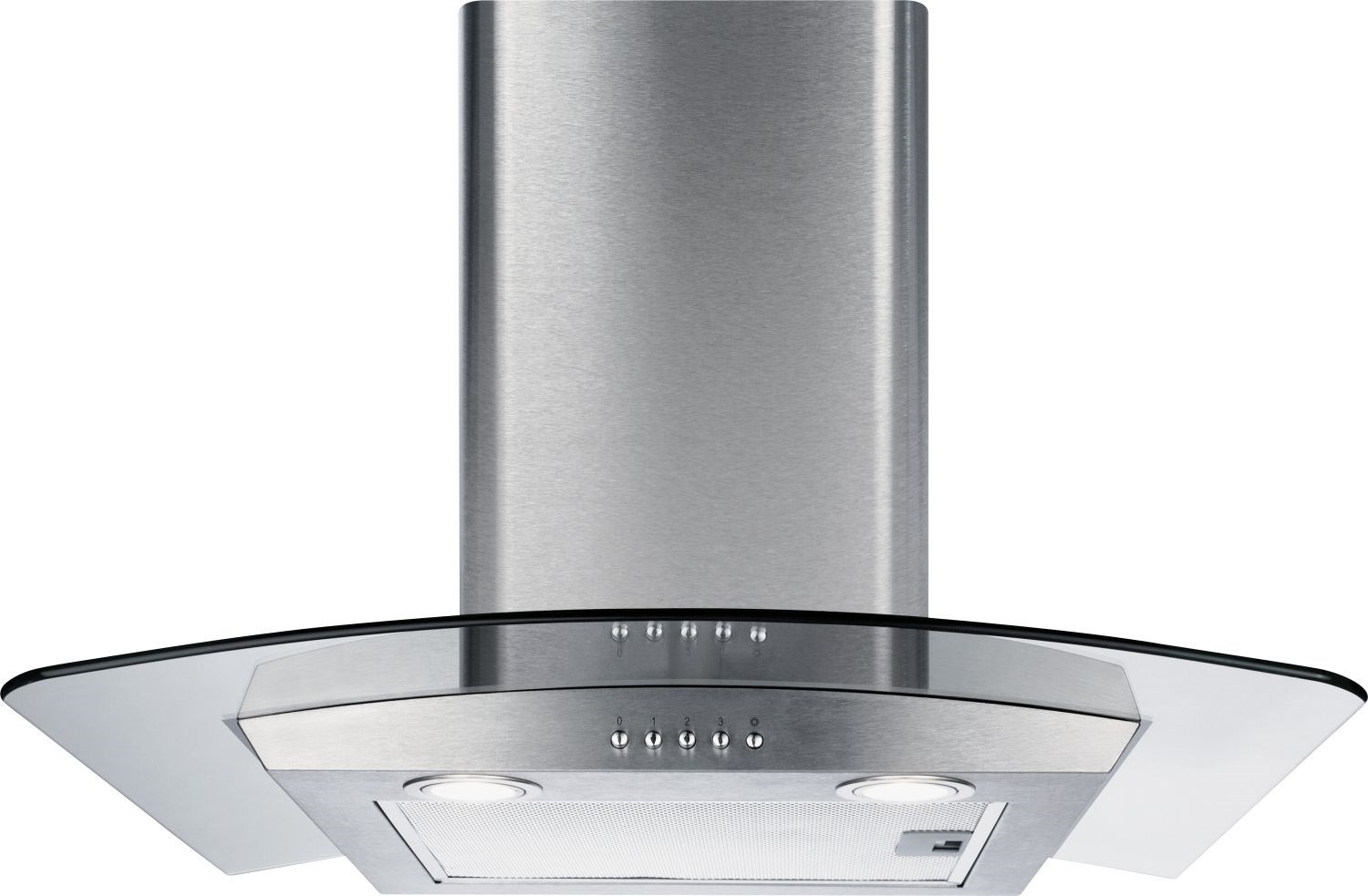 Contemporary finish
This cooker hood's unique design is sure to make a stylish statement in your kitchen with its Stainless Steel finish and curved form factor.
Powerful extraction
The motor gives you a good extraction rate of 391 cubic metres per hour, which is ideal for kitchens up to 47 cubic metres.
Bright idea
The 2 x 20 Watt halogen lights illuminate your cooking area and use less energy compared with traditional incandescent light bulbs thus saving you money.
Simple to control
Located within reach while your cooking, this cooker hood features a series of push button controls to operate the 3 extraction speeds and a lighting
Noise?
With a noise level of 61 dBA this cooker hood won't feel intrusive so you can prepare your food while having a good catch-up with family and friends.
Summary
Simple electric button controls
3 Extractor speeds
Up to 391 m³/hr extraction rate
Aluminium grease filter
Ducted/recirculating installation
2 x 20 W halogen lamps
Features
Ducted/recirculating installation
3 speeds
motor
Push-button control
Aluminium grease filters (dishwasher safe)
2 x 20 W halogen lamp
Technical Specifications
Required height over gas hob: 700 mm
Required height over electric hob: 600 mm
Outlet diameter: 150 mm
Noise level: 61 dBA
Extraction rate: 391 m³/hr
Rated electrical power: 100 W
Power supply required: 3 amps
Dimensions (mm)
W x H x D: 900 x 430-800 x 500mm

What's In The Box?

Includes all standard paperwork.