Product Information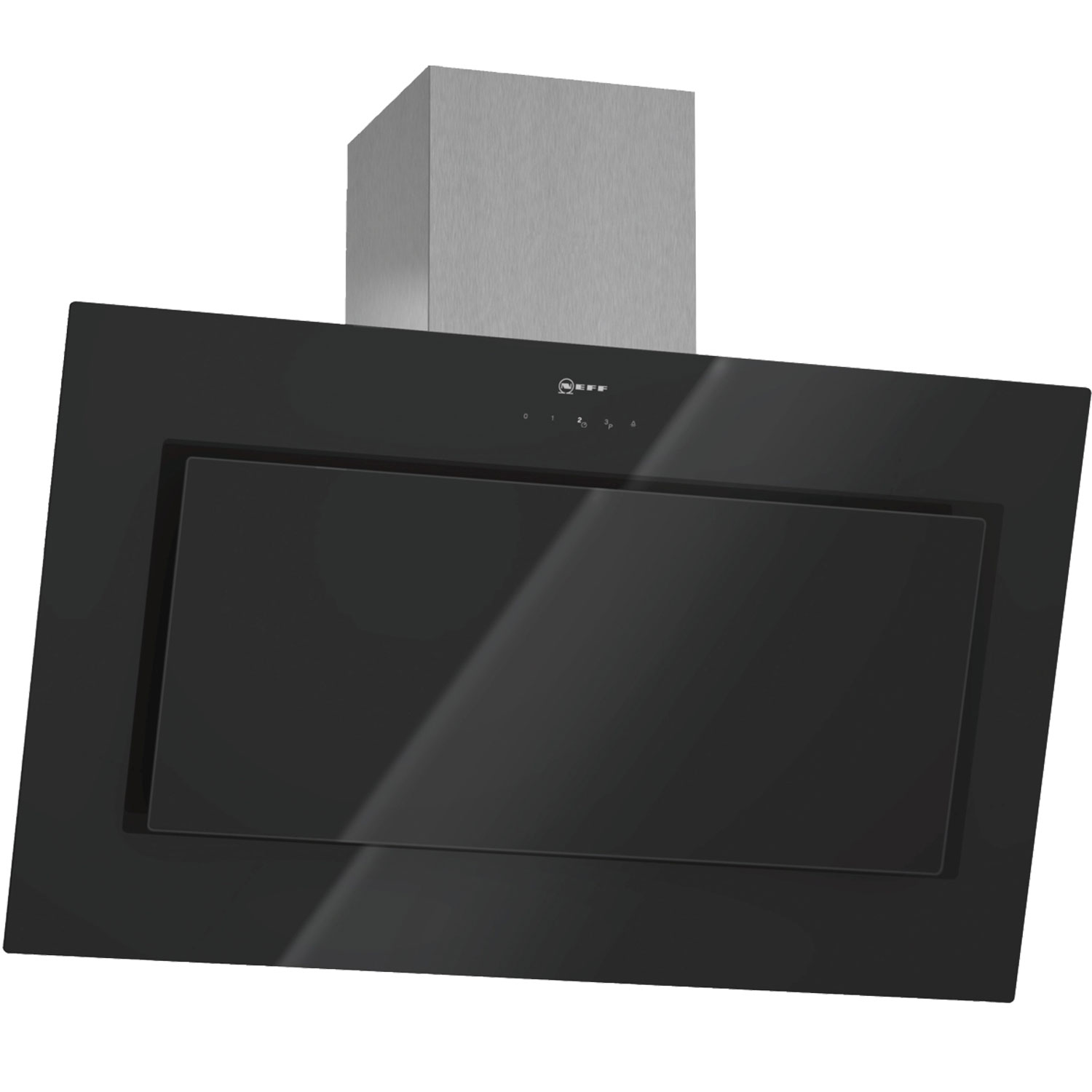 This 90cm cooker hood from Neff is perfect for a larger kitchen. The sleek black glass canopy gives this hood a chic look that definitely outshines other, duller hoods. The Neff D39E49S0GB not only looks good but it also has lots of helpful features that make life in the kitchen easier.
The touch sensitive buttons operate the speed settings and lights, this helps to streamline your experience in the kitchen. The built-in touch controls make this hood extremely easy to use; the touch controls also give the Neff D39E49S0GB a modern look and feel that combines functionality and style.
This hood has 3 speeds which, at its most powerful, can clear a room at a rate of 690 m³/h. The different speed settings allow for a greater choice when ventilating your kitchen. The included "intensive" setting is the most powerful and is great for clearing out the room when it is full of cooking smells, smoke or steam.
A Breath of Fresh Air
Extracting air can be done two ways: external ventilation or recirculation. External ventilation simply means that, if your kitchen layout allows it, your cooker hood will simply draw air from your kitchen and push it outside. Recirculation, on the other hand, means that your cooker hood draws in air and then special charcoal filters remove unwanted smoke and odours before releasing clean air back into your kitchen. Your kitchen will stay smoke free and smelling fresh, whatever your layout!
Black glass angled canopy
Touch control panel
2x halogen lamps
For wall-mounted installation
Suitable for ducted extraction and recirculation
Maximum extraction rate of 690m³/h - perfect for larger spaces
Maximum noise level: 76db
C energy rating
Please note: This chimney hood is designed to be fixed to a wall.