Product Information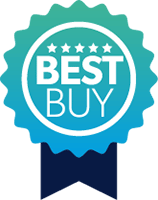 Best Buy
By collaborating with some of the world's greatest brands, we've created specialist Best Buy collections across our most popular product ranges. We will keep them updated, to bring you the best choice, the best price and the best products. And that's a promise.
What stands out
Hidden from sight, this hood fits into any kitchen
365m³/hr extraction rate is ideal for medium kitchens
Three speed settings efficiently clear the air
Built-in LED lights illuminate your cooking space
Extract or recirculate the air – ideal for any kitchen
Washable grease filters keep the hood running smoothly
The details
DESIGN FLEXIBILITY
This powerful yet discreet canopy hood from electriQ features an unbranded appearance and silver finish to effortlessly blend into any kitchen layout. The canopy hood is designed to be installed into the underside of a cabinet over your hob. It's ideal for those who want a cooker hood that delivers powerful extraction performance without impacting your kitchen aesthetic.
EASY TO USE
The simple slider switch controls provide quick and easy operation of the fan speed and lighting settings. The hood offers three levels of extraction to help you combat really strong food smells with the flick of a switch. The two LED lights give you clear visibility of your hob and add perfect lighting in the kitchen when entertaining.
CLEAN THE AIR
The canopy hood boasts an extraction rate of 365 cubic meters per hour making it ideally suited for small and medium sized kitchens. This model comes with a washable aluminium grease filter that's easy to clean and helps prevent unpleasant cooking smells from sticking to your clothes.
EXTRACT OR RE-CIRCULATE
With this electriQ hood you have the option to extract or recirculate the air. If you are unsure which you should go for here is a simple guide to both;
Extracting air
Odours, grease, smoke & steam are extracted
Air is extracted via ducting to the outside of your house
This requires a vent through an outside wall
Can be used with 150/120mm diameter ducting
Very effective at removing odours
Recirculating air
Odours, grease & smoke are drawn through a series of filters
The purified air is then released back in to the kitchen
Method can be used in all kitchen types, eliminates ducting
With this method you will need a carbon filter pack
The carbon filter pack needs to be replaced every 3-6 months
Essential info
Dimensions: W520 x H162 x D296mm
Quickly clears the air in a small kitchen
Effective extraction rate - 365 m3/hr
Three speed settings to combat cooking smells
Simple to use slider switch operation
Unbranded design to coordinate with existing appliances
Two energy efficient LED lights to illuminate your cooking area
Washable aluminium grease filter included
65 dB noise level
Energy rating - D
Recirculate or extract the air
60W Motor
The minimum distance between the surface of the hob and the lowest part of the hood should be at least 650mm
This canopy hood is designed to be installed in a cavity measuring 265mm x 490mm