Product Information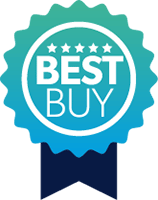 Best Buy
By collaborating with some of the world's greatest brands, we've created specialist Best Buy collections across our most popular product ranges. We will keep them updated, to bring you the best choice, the best price and the best products. And that's a promise.
What stands out
It's really easy to build into your kitchen, saving surface space
Its compact design means it'll fit many cupboard space without any adjustments - just make sure you measure your space to perfection
The brushed metal finish looks fantastic and is unbranded for seamless integration
Eight cooking programmes help you to cook anything from pasta to popcorn perfectly
It has a super smooth stainless steel interior which makes cleaning quick and easy
The details
If you're looking for a microwave that will fit seamlessly into your kitchen, without taking up any vital surface space, then this electriQ microwave is the one for you. It has a shallow depth, which makes it perfect for fitting into most kitchen units. Remember to measure your space accurately as this microwave will not fit every space!
It takes away the guesswork that comes with cooking, something that puts me off! There are eight pre-set programmes which give you the ideal settings to suit your dish. Whether you're cooking pasta, fish, pizza or even popcorn, this microwave has got you covered. It has a maximum power of 700W too, which is really efficient and delivers excellent and even results.
I found it really easy-to-use too. With a simple dial and button control, you can choose the perfect settings and begin cooking in next to no time. The White LED display is clear and gives you all the information you need as you choose your settings and prepare to cook your dish. There's even a countdown clock as you cook, so you'll know exactly when your dish is going to be ready and you can set the table in the nick of time!
Its brushed metal finish is really easy to clean, and fits in with your other appliances. The fact that it is unbranded means it'll seamlessly blend into your kitchen. This makes it suitable for any kitchen style, whether you've got a modern, minimalist or classic country design.
It's important to cover your food so that you don't make a mess, but if you're like me, you'll often forget or don't quite cover it all. With this microwave, that doesn't matter. It's got a stainless steel interior which is really smooth, so any spills or splashes can be wiped away in a jiffy.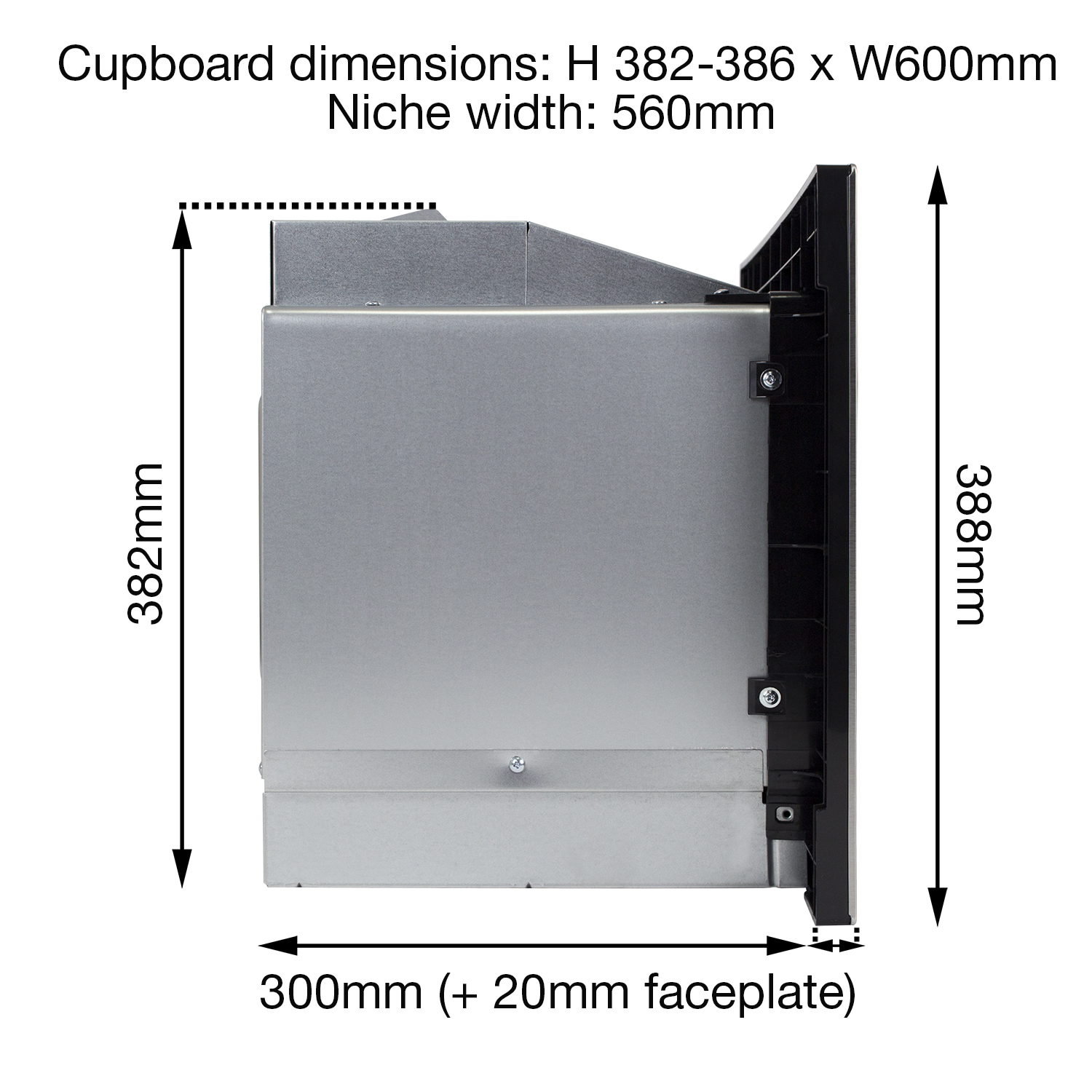 Essential info
Capacity: 17L
Cooking programmes: 8
Maximum power: 700W
Dimensions: H 388 x W 595 x D 300mm (+ 20mm faceplate)
Cupboard/unit space dimensions: H 388 x W 600 x D 300 (+ 20mm faceplate)
Weight: 14.5kg
More info
Seamlessly integrates into any kitchen
Shallow depth helps it to fit most cupboard spaces
Unbranded for easy integration
Child safety lock
Dial and button operation
Auto cooking programmes
Manual adjustments
Spacious interior
Easy to clean
White LED display