Product Information
Antibacterial
Protection
Super
Freeze
Super
Cool
A+ Energy
Efficient
Total
No Frost
Add a style statement to your kitchen with this smart and elegant Hotpoint Quadrio Freestanding Fridge Freezer. With its unique 4-door configuration, this American style Fridge freezer boasts a double-door fridge and double-drawer freezer that offer ample storage space, allow easy access and look great!
Fresher for longer
Hotpoint's Air Tech Evolution System circulates a stream of cool air across a series of vents located on every shelf level to create a cool and uniform temperature throughout. This creates optimal conditions for food preservation, so that your food stays fresher for longer and also reducing food waste.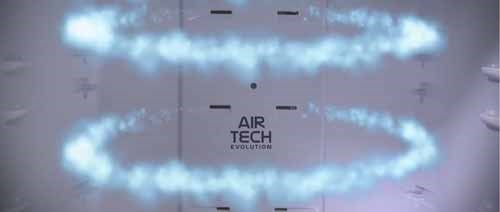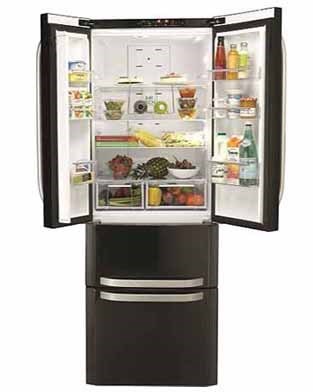 Frost-Free
Thanks to Hotpoint's Frost-free technology which prevents the build up of ice, you'll never have to waste your time defrosting the freezer ever again.
Super Cool & Super Freeze
As you're loading your weekly shop into the fridge freezer you'll inadvertently cause the temperature to rise. By using the super cool and super freeze features you'll be able to quickly cool/freeze your food and keep it fresher for longer.
Antibacterial Protection
To prevent the growth of potentially harmful bacteria, a special anti-bacterial coating is built into the inner walls of this Fridge freezer to kill bacteria and mould. This also works to keep your food safer for longer and reduce unpleasant odours.
A+ Energy Rating
This fridge freezer has an impressive A+ energy efficient rating which makes it highly efficient to run, helping the environment and your bank balance.
Holiday Setting
For periods of prolonged inactivity this fridge freezer features a holiday setting mode to help save energy while you're away.
Main Features
Fridge: 314L (gross)
Freezer: 156L (gross)
Energy efficiency class : A+
Antibacterial Protection
SuperCool
Super Freeze
Fully Frost Free
Internal LED Control
Wine Rack
i Care - Intelligent Refrigeration
Holiday Setting
Inner Door can holder
External Aluminium handles
Ice Device - Twist and service Ice Tray
4 x Safety glass Fridge shelves
2 x Half width salad Bins
2 x Pull out Freezer drawers
1 x Shelf in bottom Freezer drawer
Performance
Energy efficiency class : A+
Energy consumption per year (KW) : 376.0
Fridge net capacity (lt) : 292.0
Freezer net capacity (lt) : 110.0
Multi-use compartment volume : 0.0
Freezer star rating : 4
Climate class : SN.N.ST.T
Freezing capacity (lt) : 9.0
Conservation after power failure (hrs) : 18.0
Noise level (dBA) : 42
Fridge Features
Cooling system : No Frost
No. shelves : 3.0
Shelf Type : Glass
Internal Light : Yes
No. salad crispers : 2.0
Display : Led
Freezer Features
Cooling System : No Frost
Quick Freeze
Super Freeze
No. compartments : 3.0
Dimensions
W x H x D: 700 x 1950 x 780mm
N.B. All large fridge freezers are doorstep or garage delivery only.