Product Information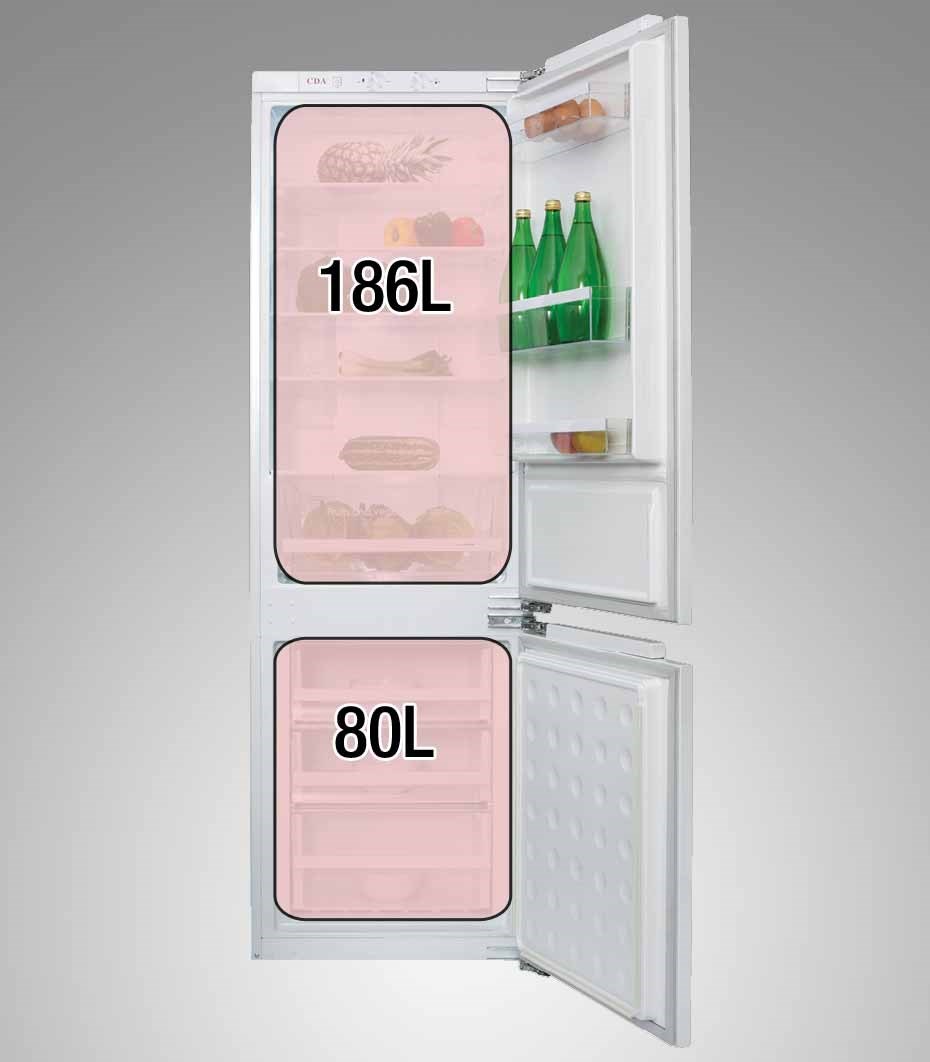 Ample space
With an overall capacity of 266 litres, there's more than enough room for a whole weekly food shop; making this fridge freezer an ideal choice for small to medium sized families. There is 186 litres in the fridge for a large range of frozen and fresh produce and 80 litres of storage available in the freezer compartment.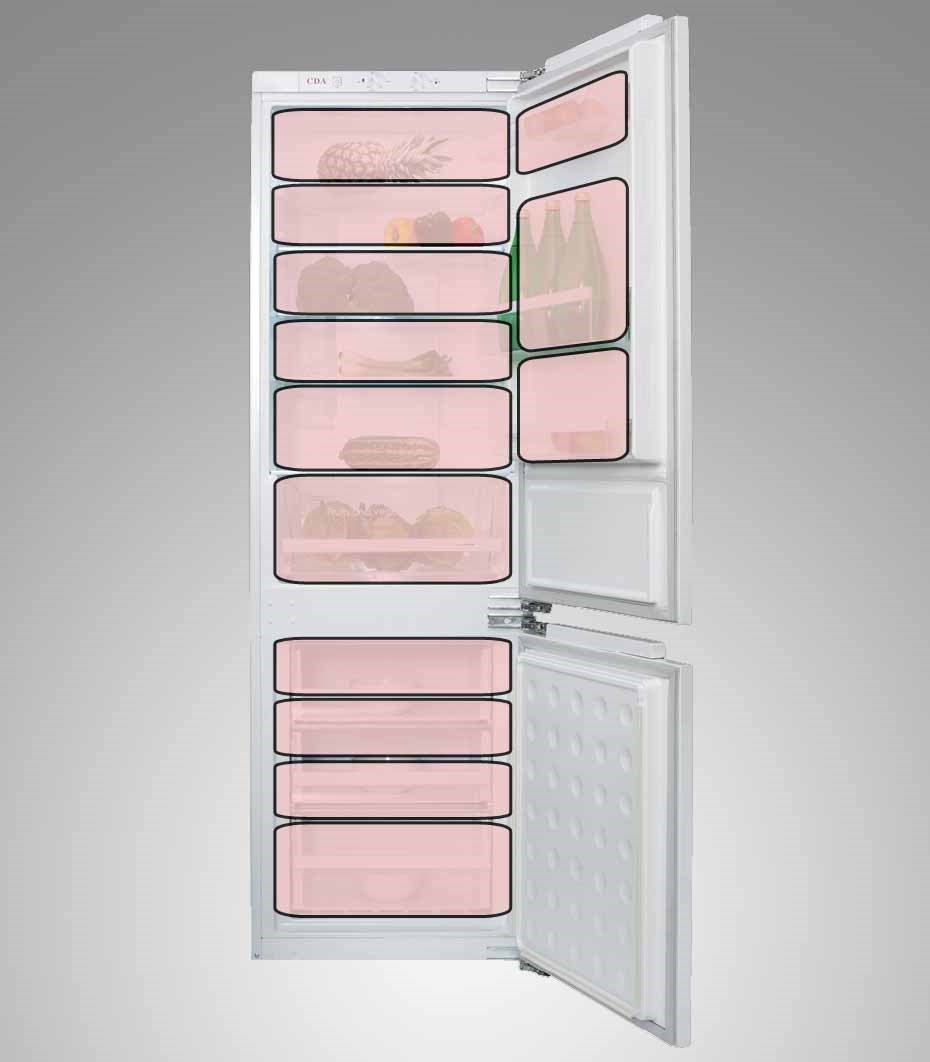 Flexible storage
The fridge compartment offers storage across 5 shelves, a humidity controlled salad drawer and 3 in-door balconies. The fridge also boasts super cool function that is designed to cool your grocery's faster to help maintain their freshness.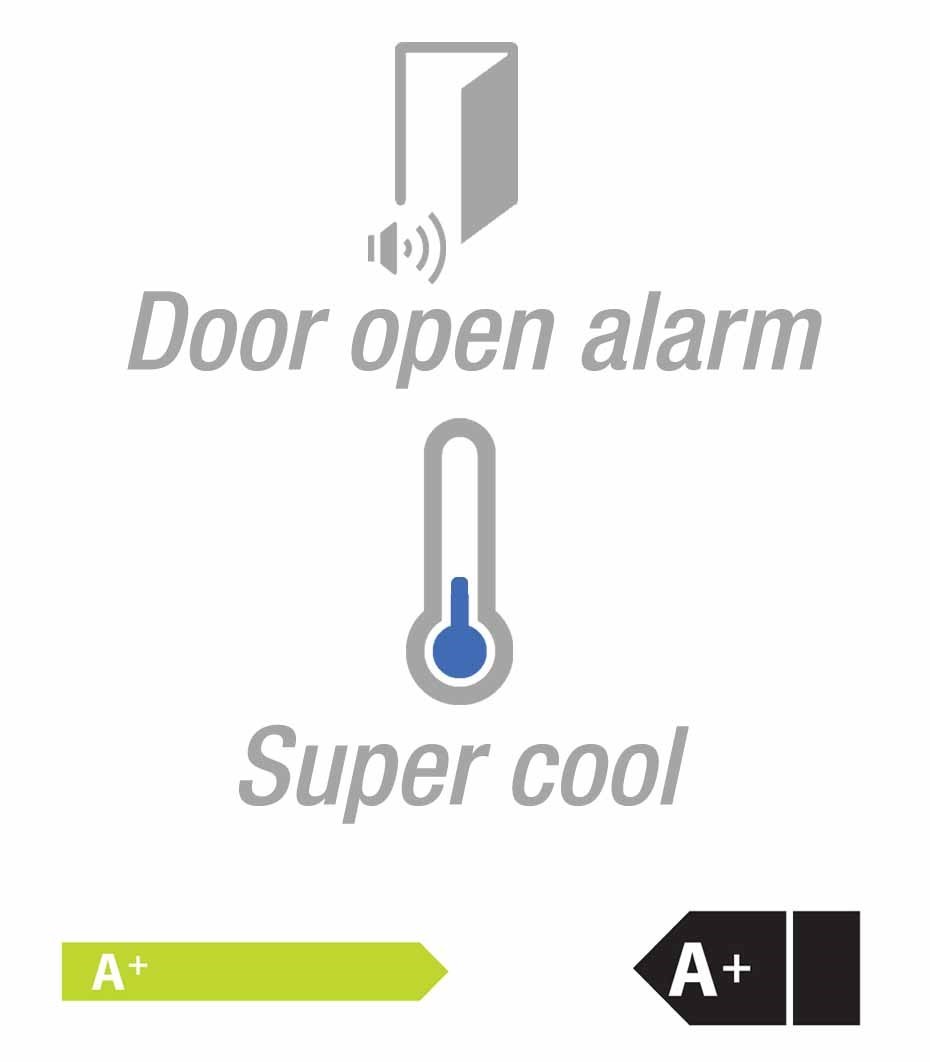 Energy Efficient
The FW971 comes with an 'A+' energy efficiency rating meaning it's cheap to run. As well as the exceptional energy rating , this fridge freezer will alert you should a door accidently be left open; helping to preserve your food and keep the energy bills down.
CDA offer a 5 year parts and 2 year labour guarantee with this appliance. Ensure you register your appliance to receive this exceptional warranty.
Key Features
LED interior light
Super cool function
Acoustic temperature rise signal
Door open alarm
Fridge Features
4 adjustable glass shelves
1 salad crisper
1 salad crisper shelf
3 in-door balconies
Freezer Features
4 star rating
3 storage compartments
Fast freeze/ super freeze
Door Features
Fixed decor door brackets
Accessories
1 egg tray
1 ice cube tray
Capacity
Fridge capacity: 186/179 L gross/net
Freezer capacity: 80/62 L gross/net
Total capacity: 266/241 L gross/net
Energy
Energy rating: A+
Energy consumption per year: 300 kWh
Technical Specification
Freezing capacity: 10 kg/24 hrs
Noise level: 39 dB(A)
70/30 Fridge Freezer Split