Product Information

Only Dyson purifier fan heaters purify
and heat a whole room properly
Purified air to cool you, with our latest air projection technology.
To simultaneously purify and heat a whole room properly, the Dyson Pure Hot+Cool™ purifier fan heater goes beyond standard tests by automatically sensing pollution, capturing ultrafine pollutants, and projecting purified and heated air using Air Multiplier™ technology. It is the only purifying heater designed and tested to do this.¹
Senses particles and gases, then reports them in real time
With three intelligent sensors, the Dyson purifier fan heater automatically detects airborne particles and gases.2
Live air quality and temperature reports on the LCD screen
The machine's built-in LCD screen shows you room temperature, and which particles and gases it has detected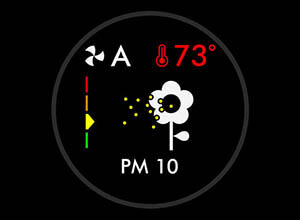 PM10 level
Pollen and allergens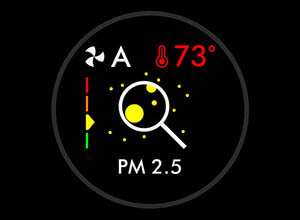 PM2.5 level
Industrial emissions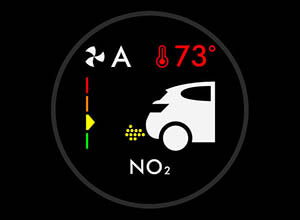 Nitrogen dioxide (NO2)
Gas stoves and car exhausts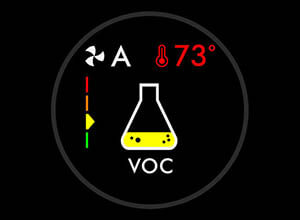 Volatile Organic Compounds (VOCs)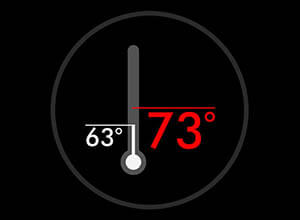 Temperature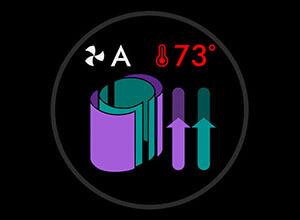 Filter Life
360° sealed filtration – removes gases and particulates
The fully-sealed filter system combines an activated Carbon filter to remove gases, and a Glass HEPA filter that captures 99.95% of microscopic allergens and pollutants as small as 0.1 microns.3
Projects purified air to every corner of the room
The machine projects over 290 litres of smooth, purified air per second. With 350° oscillation, it mixes and circulates the air to heat or cool you – anywhere in the room.4
Auto mode. Maintains air quality and temperature, so you don't have to.
In Auto mode, the machine will remove pollutants and maintain your target temperature. So you can continue your daily activities, while your heater purifier automatically monitors and reacts.
Night-time mode and sleep timer
Monitors and purifies using the quietest settings, with a dimmed display. Dyson Pure Hot+Cool™ fans can be programmed to turn off after preset intervals, from 15 minutes to 9 hours.
You could use three
products, for three jobs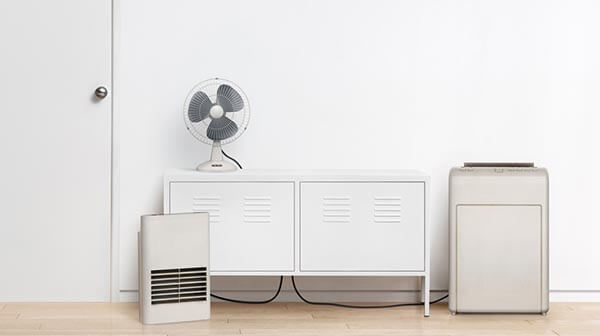 Or just one machine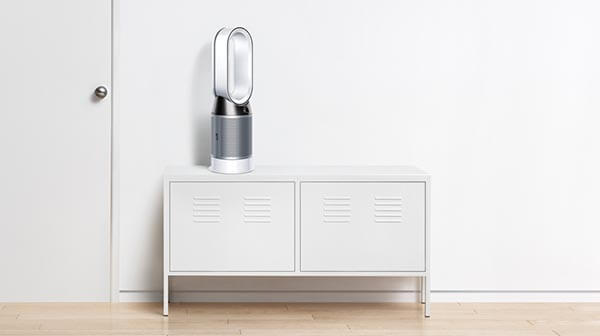 The Dyson Pure Hot+Cool™ uses advanced technology to purify your air and maintain a comfortable temperature all year round. So you don't need to switch between different products, or use up valuable storage space.
Monitor and control your
machine, wherever you are
The Dyson Link app lets you control your machine – at home, or remotely. It gives you real-time reports on indoor and outdoor air quality, as well as temperature, humidity and filter life.5
Diffused mode. Purify
without feeling the airflow.
In Diffused mode, the unique Dyson air valve projects air through the back of the machine, while maintaining effective purification.6
Key Features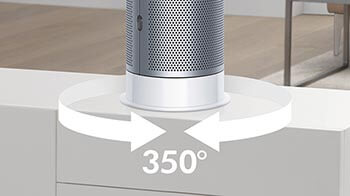 Oscillates up to 350°
Adjustable oscillation angle from 45° to 350°, to project purified air around the whole room.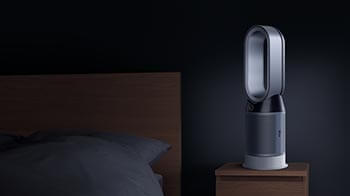 Sleep Timer
Dyson Pure Hot+Cool™ fans can be programmed to turn off after preset intervals, from 15 minutes to 9 hours.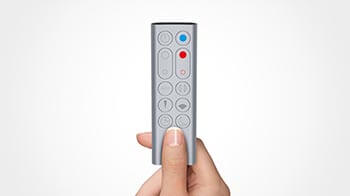 Remote Control
Curved and magnetised to store neatly on top of the machine.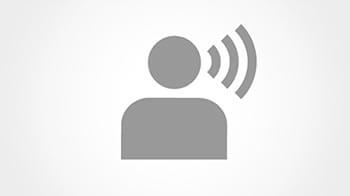 Voice Control
Using a compatible voice service, control your machine with simple, spoken instructions.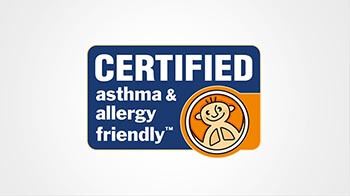 Certified asthma and allergy friendly™
This Dyson Pure Hot+Cool™ is certified asthma and allergy friendly™ by Allergy Standards Limited.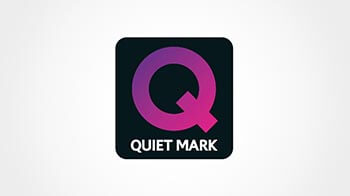 Quiet Mark accreditation
Awarded for improved sound and quality.
What stands out
Multi-functionality, use it all year-round as an air purifier, heater or fan
The Dyson Pure Hot + Cool is able to purify and heat at the same time
HEPA filter technology remove 99.95% of allergens & pollutants as small as 0.3 microns
Carbon filter helps eliminate the smell of second-hand cigarette smoke and unpleasant odours
Control and monitor the air quality of your room using your smartphone
Works with Amazon Echo or Alexa, so you can operate it using your voice
Bladeless fan design makes it safe around children and pets
The details
The Dyson Pure Hot + Cool is the only purifying heater + fan to clean a whole room properly. Dyson purifying heater + fans go beyond test chamber conditions and focus on real home conditions
Dyson engineers and research have concluded that to clean an entire room properly, you need to sense pollution events automatically; capture ultrafine pollutants; and project cleaner air around the room using Air Multiplier technology. Only the Dyson purifying heater + fan is designed and tested to do all of this.
Essential Info
Senses pollutants in real time and reports air quality levels
Captures pollutants with 360° sealed HEPA and activated Carbon filters
Air Multiplier - Projects powerful airflow
Oscillates up to 350° to project purified air around the whole room.
Night mode - works using its quiet settings with a dimmed display
Remote control included - curved to store neatly on top of the machine
Voice control - Using Amazon Alexa, control your machine using spoken instructions
More Info
Power: 45W
Fan speeds: 10
Air flow rate: 1044m³/hour
Air Multiplier™ Technology: Yes
Operated by remote control: Yes
Colour: White/silver
Filter type: HEPA/Carbon
Power Cord length: 1.8 m
Oscillates up to 350°
Dimensions: H x W x D: 76.4 x 24.8 x 24.8
Weight: 4.98 Kg
---