Product Information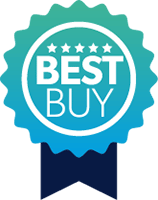 Best Buy
By collaborating with some of the world's greatest brands, we've created specialist Best Buy collections across our most popular product ranges. We will keep them updated, to bring you the best choice, the best price and the best products. And that's a promise.
Take charge of delicious dining with a little help from the Hotpoint built in oven in classic stainless steel and its combination of superbly uniformed cooking with automatic cleaning functions.
Using innovative multiflow technology, the specially designed back panel works with fan assistance to create a new type convection system.
Distributing an enveloping heat, Multiflow technology ensures perfectly served dishes every time - whatever shelf youre using.
Easily operated through the electronic control, with seven traditional and two automatic functions including BBQ, Baking and Evo, the Hotpoint built in oven provides you with the ideal temperature for cooking your favourite ingredients and meals.
A gift for oven cleaning, this model uses exclusive Hydro Clean technology - a short 35 minutes cycle which harnesses the power of steam to remove fat and food residue. Simply wipe with a damp cloth after the cycle completes to restore the like-new appeal. Complementing this system, the Tilting Grill unhooks to slide downwards allowing you easy access to the toughest sport to clean.
Designed for households that love good food without fuss or complication the Hotpoint built-in oven brings 66 litres of capacity with an A energy rating and puts the power at your fingertips for exceptionally tasty eating and entertaining.
Key Features
Multiflow fan-assisted cooking
Hydro Clean
Tilting grill for easier cleaning
Large 66 litre capacity
A Energy rating
Double glazed window
8 Functions
---