Product Information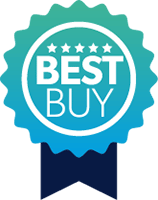 Best Buy
By collaborating with some of the world's greatest brands, we've created specialist Best Buy collections across our most popular product ranges. We will keep them updated, to bring you the best choice, the best price and the best products. And that's a promise.
What stands out
Heating power from 1100 to 2500W - great for large rooms or spaces up to 75m3
The enhanced chimney effect accelerates hot air through vents for effective heating
2.5 kW heat output and three heat settings
Elegant design and pure brilliant white finish
Pre-assembled easy wheels and carry handle for easy transportation
10 year manufacturers warranty
This impressive slim-line Dragon 4 radiator from De'Longhi is perfect for large rooms or spaces up to 75 m³. It has a powerful 2500 Watt output and 3 heat settings, making it easy for you to find the ideal temperature and stay toasty warm. It boasts an increased radiant surface that delivers better and more evenly spread heat distribution - faster!
Plus, with anti-frost protection and overheat safety protection you are assured that you won't be left in the cold either. Its slim design, front and back carry handle and pre-assembled soft rubberised wheels ensures practicability, manoeuvrability and easy storage in the warmer months. There's also a neatly designed wrap around cord storage! This model also has a 10 year manufacturer warranty for added peace of mind.
Essential info
Dimensions: H65 x W52 x D16 cm
Net/Gross weight: 17.52/18.2kg
Fins: 10
Power settings: 3
Type: Oil filled
Colour: White
More info
Power: 2500 W
Heating power: Max 2500W
Heating power: Med 1400W
Heating power: Min 1100W
For rooms up to (m³): 75
Safety thermostat
Anti-frost function
Cord storage
Pre-assembled soft easy wheels
Front and back carry handle for easy transportation